My name is Evie Claremont and this was to be the making of me–my freshman year of college. I'd been hoping that once I'd arrived on Crestwood's campus, the nightmare that I've been having would go away. It hasn't.
I may be an inexperienced seventeen-year-old, but I'm grounded…sane. I look for rational explanations to even the strangest circumstances. Since meeting sophomore Reed Wellington, however, nothing makes any sense. Whenever he's near, I feel an attraction to him–a magnetic kind of force pulling me towards him. I know what you're thinking…that sounds fairly awesome. Yeah, it would be…if he liked me, but Reed acts as if I'm the worst thing that has ever happened to Crestwood…or him. But get this, for some reason every time I turn around he's there, barging into my life.
What is the secret that he's keeping from me? I'm hoping that it's anything but what I suspect: that he's not exactly normal…and neither am I. So, maybe Crestwood won't be the making of me, but it could be the breaking of me. I've been left to wonder if the dark future my dream is foretelling is…inescapable.
---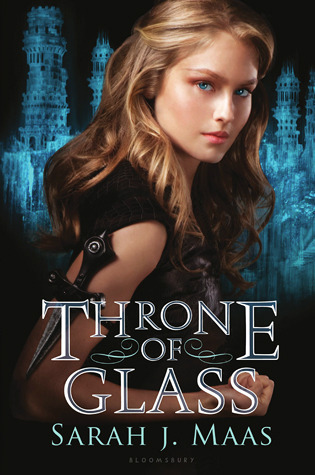 After serving out a year of hard labor in the salt mines of Endovier for her crimes, 18-year-old assassin Celaena Sardothien is dragged before the Crown Prince. Prince Dorian offers her her freedom on one condition: she must act as his champion in a competition to find a new royal assassin.
Her opponents are men-thieves and assassins and warriors from across the empire, each sponsored by a member of the king's council. If she beats her opponents in a series of eliminations, she'll serve the kingdom for four years and then be granted her freedom. Celaena finds her training sessions with the captain of the guard, Westfall, challenging and exhilarating. But she's bored stiff by court life. Things get a little more interesting when the prince starts to show interest in her … but it's the gruff Captain Westfall who seems to understand her best.
Then one of the other contestants turns up dead … quickly followed by another. Can Celaena figure out who the killer is before she becomes a victim? As the young assassin investigates, her search leads her to discover a greater destiny than she could possibly have imagined.
---
Pestered by her close New Jersey family, Stephanie Plum offers to catch high-school crush Joe Morelli, cop turned bail jumper, for her cousin Vinnie's company. She questions "working girls" to find the missing girlfriend of vicious prizefighter Benito Ramirez while Joe secretly watches her back. Ranger mentors her and supplies vehicles when hers explode.
---
For Kayden, suffering in silence was the only way to survive. If he was lucky, he could keep his head down, do as he was told, and make it through the day. But one night it seemed like his luck — and his life — might finally end… until an angel named Callie appeared just in time to rescue him.
Callie has never believed in luck. Not since her twelfth birthday when everything was taken from her. After the worst was over, she locked up her feelings and vowed never to tell anyone what happened. Now, six years later, she continues to struggle with the painful secret that threatens to consume her.
When fate lands Kayden and Callie at the same college, Kayden is determined to get to know the beautiful girl who changed his destiny. Quiet and reserved, Callie still fears letting anyone else into her world. But Kayden is certain that Callie has come back into his life for a reason. And the more he tries to be a part of her life, the more he realizes that, this time, it's Callie who needs to be saved…
---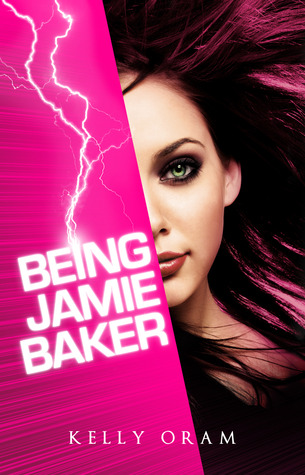 An accident that should end in tragedy instead gives seventeen-year-old Jamie Baker a slew of uncontrollable superhuman abilities. To keep her secret safe Jamie socially exiles herself, earning the title of Rocklin High's resident ice queen. But during a supercharged encounter with star quarterback Ryan Miller she literally kisses anonymity goodbye. Now the annoyingly irresistible Ryan will stop at nothing to melt the heart of the ice queen and find out what makes her so special. Unfortunately, Ryan is not the only person on to her secret. Will Jamie learn to contain her unstable powers before being discovered by the media or turned into a government lab rat? More importantly, can she throw Ryan Miller off her trail before falling in love with him?
---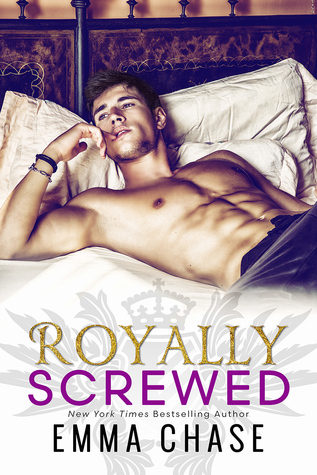 Nicholas Arthur Frederick Edward Pembrook, Crowned Prince of Wessco, aka His Royal Hotness, is wickedly charming, devastatingly handsome, and unabashedly arrogant; hard not to be when people are constantly bowing down to you.
Then, one snowy night in Manhattan, the prince meets a dark haired beauty who doesn't bow down. Instead, she throws a pie in his face.
Nicholas wants to find out if she tastes as good as her pie, and this heir apparent is used to getting what he wants.
Dating a prince isn't what waitress Olivia Hammond ever imagined it would be.
There's a disapproving queen, a wildly inappropriate spare heir, relentless paparazzi, and brutal public scrutiny. While they've traded in horse drawn carriages for Rolls Royces, and haven't chopped anyone's head off lately, the royals are far from accepting of this commoner.
But to Olivia, Nicholas is worth it.
Nicholas grew up with the whole world watching, and now Marriage Watch is in full force. In the end, Nicholas has to decide who he is and, more importantly, who he wants to be: a King… or the man who gets to love Olivia forever.
---
Three knocks can change everything…
"She knew. That's why Mom hadn't opened the door. She knew he was dead."
Twenty years as an army brat and Ember Howard knew, too. The soldiers at the door meant her dad was never coming home. What she didn't know was how she would find the strength to singlehandedly care for her crumbling family when her mom falls apart.
Then Josh Walker enters her life. Hockey star, her new next-door neighbor, and not to mention the most delicious hands that insist on saving her over and over again. He has a way of erasing the pain with a single look, a single touch. As much as she wants to turn off her feelings and endure the heartache on her own, she can't deny their intense attraction.
Until Josh's secret shatters their world. And Ember must decide if he's worth the risk that comes with loving a man who could strip her bare.
---
Grave witch Alex Craft can speak to the dead, but that doesn't mean she likes what they have to say.
As a private investigator and consultant for the police, Alex Craft has seen a lot of dark magic. But even though she's on good terms with Death himself—who happens to look fantastic in a pair of jeans—nothing has prepared her for her latest case. Alex is investigating a high profile murder when she's attacked by the 'shade' she's raising, which should be impossible. To top off her day, someone makes a serious attempt on her life, but Death saves her. Guess he likes having her around…
To solve this case Alex will have to team up with tough homicide detective Falin Andrews. Falin seems to be hiding something—though it's certainly not his dislike of Alex—but Alex knows she needs his help to navigate the tangled webs of mortal and paranormal politics, and to track down a killer wielding a magic so malevolent, it may cost Alex her life…and her soul.
---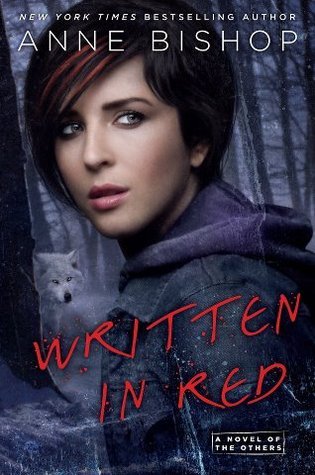 As a cassandra sangue, or blood prophet, Meg Corbyn can see the future when her skin is cut—a gift that feels more like a curse. Meg's Controller keeps her enslaved so he can have full access to her visions. But when she escapes, the only safe place Meg can hide is at the Lakeside Courtyard—a business district operated by the Others.
Shape-shifter Simon Wolfgard is reluctant to hire the stranger who inquires about the Human Liaison job. First, he senses she's keeping a secret, and second, she doesn't smell like human prey. Yet a stronger instinct propels him to give Meg the job. And when he learns the truth about Meg and that she's wanted by the government, he'll have to decide if she's worth the fight between humans and the Others that will surely follow.
---
In hardcover for the first time, here is the novel that started it all-the first book in J. D. Robb's number-one New York Times-bestselling In Death series, featuring New York City homicide detective Lieutenant Eve Dallas and Roarke.
It is the year 2058, and technology now completely rules the world. But New York City Detective Eve Dallas knows that the irresistible impulses of the human heart are still ruled by just one thing: passion.
When a senator's daughter is killed, the secret life of prostitution she'd been leading is revealed. The high-profile case takes Lieutenant Eve Dallas into the rarefied circles of Washington politics and society. Further complicating matters is Eve's growing attraction to Roarke, who is one of the wealthiest and most influential men on the planet, devilishly handsome… and the leading suspect in the investigation.
---
Sara Grey's world shattered ten years ago when her father was brutally murdered. Now at seventeen, she is still haunted by memories of that day and driven by the need to understand why it happened. She lives a life full of secrets and her family and friends have no idea of the supernatural world she is immersed in or of Sara's own very powerful gift.
In her quest for answers about her father's death, Sara takes risks that expose her and her friends to danger and puts herself into the sights of a sadistic vampire. On the same fateful night she meets Nikolas, a warrior who turns Sara's world upside down and is determined to protect her even if it's the last thing she wants.
Sara's life starts to spin out of control as she is hunted by an obsessed vampire, learns that her friends have secrets of their own and reels from the truth about her own ancestry. Sara has always been fiercely independent but in order to survive now she must open herself to others, to reveal her deepest secrets. And she must learn to trust the one person capable of breaking down the walls around her.
---
When fifteen-year-old Jacob Lau is pulled from the crumpled remains of his mother's car, no one can explain why he was driving or why the police can't find his mother's body. A beautiful and mysterious neighbor offers to use her unique abilities to help him find his mom.
But in exchange she requires Jacob to train as a Soulkeeper, a protector of human souls. He agrees to her demands, desperate for any clue to the mystery of his mother's disappearance. But soon Jacob finds himself trapped in a web of half-truths, and questions her motives for helping him.
---
Evie doesn't have a choice.
One day she's an ordinary seventeen year old, grieving for her mother. The next, she's a Shield, the result of a decades-old experiment gone wrong, bound by DNA to defend her best friend from an unknown killer.
The threat could come at home, at school, anywhere. All Evie knows is that it will be a fight to the death.
And then there's Jamie. irresistible. off-limits.
---
THE TRUTH DOESN'T ALWAYS SET YOU FREE
I've fallen hard for an alien, but he's harboring secrets.
Massive secrets that threaten the very essence of humanity.
How can I give him my heart when his race plans on taking my future?
Sadie Owens has been slowly dying inside. Bit by bit, piece by piece, day by day. Trapped in a life she hates, she relies on only one person—herself.
Despised by her family and betrayed by an unscrupulous government, Sadie dreams of a different life. When she is chosen to participate in the government's new social experiment, she is ecstatic at the prospect of spending six months in Thalassic City, the shiny new city under the sea.
Immediately drawn to Logan Chandler, Sadie is captivated by the beautiful boy with the ocean-blue eyes. Logan seems to embody everything that has been forbidden, but he isn't all he appears to be.
Confused over Logan's true intentions and concerned when best friend Jenna starts transforming in front of her eyes, Sadie partners with newcomer Jarod in a bid to uncover the government's real agenda. The truth is more shocking than anything she could ever have imagined.
When Sadie finally understands why the Saven walk among us, will it be too late to save her heart and the human race?
---
Let's get one thing straight – Ivy Wilde is not a heroine. In fact, she's probably the last witch in the world who you'd call if you needed a magical helping hand, regardless of her actual abilities. If it were down to Ivy, she'd spend all day every day on her sofa where she could watch TV, munch junk food and talk to her feline familiar to her heart's content.
However, when a bureaucratic disaster ends up with Ivy as the victim of a case of mistaken identity, she's yanked very unwillingly into Arcane Branch, the investigative department of the Hermetic Order of the Golden Dawn. Her problems are quadrupled when a valuable object is stolen right from under the Order's noses. It doesn't exactly help that she's been magically bound to Adeptus Exemptus Raphael Winter. He might have piercing sapphire eyes and a body which a cover model would be proud of but, as far as Ivy's concerned, he's a walking advertisement for the joyless perils of too much witch-work.
And if he makes her go to the gym again, she's definitely going to turn him into a frog.
---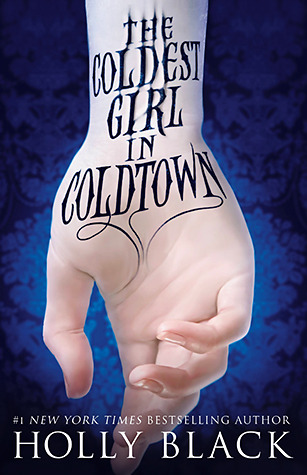 Tana lives in a world where walled cities called Coldtowns exist. In them, quarantined monsters and humans mingle in a decadently bloody mix of predator and prey. The only problem is, once you pass through Coldtown's gates, you can never leave.
One morning, after a perfectly ordinary party, Tana wakes up surrounded by corpses. The only other survivors of this massacre are her exasperatingly endearing ex-boyfriend, infected and on the edge, and a mysterious boy burdened with a terrible secret. Shaken and determined, Tana enters a race against the clock to save the three of them the only way she knows how: by going straight to the wicked, opulent heart of Coldtown itself.
The Coldest Girl in Coldtown is a wholly original story of rage and revenge, of guilt and horror, and of love and loathing from bestselling and acclaimed author Holly Black.
---
When young widow Catherine Briton is washed ashore, the sole survivor of a violent shipwreck, all she wants is to go home to London. But injured as she is, she can't escape when a shadowy stranger rescues her and takes her to his castle—where she's healed with suspicious, almost magical speed.
The more time Catherine spends in the castle, the more her curiosity rises where her fiercely handsome new "master," Gerard, is concerned. As she begins to investigate, though, her discoveries only bring more questions. It seems Gerard isn't the only one on the island keeping secrets…
The small town is full of strange mysteries and townspeople who know more than they should about her. And when a hulking beast that stalks the nearby hills and valleys catches up to her, Catherine must figure out what's going on before it's too late.
---
At Barinkoff Academy, there's only one rule: no students on campus after curfew. Phoenix McKay soon finds out why when she is left behind at sunset. A group calling themselves night students threaten to taste her flesh until she is saved by a mysterious, alluring boy. With his pale skin, dark eyes, and mesmerizing voice, Demitri is both irresistible and impenetrable. He warns her to stay away from his dangerous world of flesh eaters. Unfortunately, the gorgeous and playful Luka has other plans. When Phoenix is caught between her physical and her emotional attraction, she becomes the keeper of a deadly secret that will rock the foundations of an ancient civilization living beneath Barinkoff Academy. Phoenix doesn't realize until it is too late that the closer she gets to both Demitri and Luka the more she is plunging them all into a centuries old feud.
---
A touch. That's all it takes for Tessa to know her future with a boy. Her mom tells her she needs to choose her best option before she turns seventeen. Problem is, she sees all her 'options' dying before they turn thirty. That may have worked for the last fourteen generations of women in her family tree, but she can't choose and condemn someone to an early grave.
An unfortunate incident at school starts a chain of events that reveals a centuries old chaos demon and a chance to remove her 'gift' forever.
---
A simple but forgotten truth: Where harbingers of death appear, the morgues will soon be full.
Angie Dovage can tell there's more to Reece Fernandez than just the tall, brooding athlete who has her classmates swooning, but she can't imagine his presence signals a tragedy that will devastate her small town. When something supernatural tries to attack her, Angie is thrown into a battle between good and evil she never saw coming. Right in the center of it is Reece—and he's not human.
What's more, she knows something most don't. That the secrets her town holds could kill them all. But that's only half as dangerous as falling in love with a harbinger of death.
---
Happy Reading, Y'all!