---
What's It All About? 
Westworld meets The Handmaid's Tale in this start to a thrilling, subversive near future series from New York Times bestselling author Suzanne Young about a girls-only private high school that is far more than it appears to be.
Some of the prettiest flowers have the sharpest thorns.
The Girls of Innovations Academy are beautiful and well-behaved—it says so on their report cards. Under the watchful gaze of their Guardian, they receive a well-rounded education that promises to make them better. Obedient girls, free from arrogance or defiance. Free from troublesome opinions or individual interests.
But the girls' carefully controlled existence may not be quite as it appears. As Mena and her friends uncover the dark secrets of what's actually happening there—and who they really are—the girls of Innovations Academy will learn to fight back.
Bringing the trademark plot twists and high-octane drama that made The Program a bestselling and award-winning series, Suzanne Young launches a new series that confronts some of today's most pressing ethical questions.
---
Genre: YA Fantasy 💀 🖤💀🖤
What's It All About? 
Seventeen-year-old Keralie Corrington may seem harmless, but she's, in fact, one of Quadara's most skilled thieves and a liar. Varin, on the other hand, is an honest, upstanding citizen of Quadara's most enlightened region, Eonia. He runs afoul of Keralie when she steals a package from him, putting his life in danger. When Varin attempts to retrieve the package, he and Keralie both find themselves entangled in a conspiracy that leaves all four of Quadara's queens dead.
With no other choices and on the run from Keralie's former employer, the two decide to join forces, endeavoring to discover who has killed the queens and save their own lives in the process. When their reluctant partnership blooms into a tenuous romance, they must overcome their own dark secrets in hopes of a future together that seemed impossible just days before. But first they have to stay alive and untangle the secrets behind the nation's four dead queens.
An enthralling fast-paced murder mystery where competing agendas collide with deadly consequences, Four Dead Queensheralds the arrival of an exciting new YA talent.

---
Which cover do you like more? The US cover (left) or the UK cover (right)? 
WHAT'S IT ALL ABOUT? 
New York Times bestseller!
"Sara Holland is a fierce storyteller. Everless gives new and terrifying meaning to the phrase running out of time." —Stephanie Garber, New York Times bestselling author of Caraval
In the kingdom of Sempera, time is currency—extracted from blood, bound to iron, and consumed to add time to one's own lifespan. The rich aristocracy, like the Gerlings, tax the poor to the hilt, extending their own lives by centuries.
No one resents the Gerlings more than Jules Ember. A decade ago, she and her father were servants at Everless, the Gerlings' palatial estate, until a fateful accident forced them to flee in the dead of night. When Jules discovers that her father is dying, she knows that she must return to Everless to earn more time for him before she loses him forever.
But going back to Everless brings more danger—and temptation—than Jules could have ever imagined. Soon she's caught in a tangle of violent secrets and finds her heart torn between two people she thought she'd never see again. Her decisions have the power to change her fate—and the fate of time itself.
Fans of Victoria Aveyard, Kendare Blake, and Stephanie Garber will devour this lush novel's breathtaking action, incredible romance, and dangerous secrets. Plus don't miss the thrilling sequel, Evermore!
---
Heather Morris debuted The Tattooist of Auschwitz in January of 2018. HER FIRST BOOK! 📚
The novel already has OVER 52,000 reviews on Goodreads with a 4.36 rating.
My mind is blown. 🖤
What's It All About? 
In April 1942, Lale Sokolov, a Slovakian Jew, is forcibly transported to the concentration camps at Auschwitz-Birkenau. When his captors discover that he speaks several languages, he is put to work as a Tätowierer (the German word for tattooist), tasked with permanently marking his fellow prisoners.
Imprisoned for over two and a half years, Lale witnesses horrific atrocities and barbarism—but also incredible acts of bravery and compassion. Risking his own life, he uses his privileged position to exchange jewels and money from murdered Jews for food to keep his fellow prisoners alive.
One day in July 1942, Lale, prisoner 32407, comforts a trembling young woman waiting in line to have the number 34902 tattooed onto her arm. Her name is Gita, and in that first encounter, Lale vows to somehow survive the camp and marry her.
A vivid, harrowing, and ultimately hopeful re-creation of Lale Sokolov's experiences as the man who tattooed the arms of thousands of prisoners with what would become one of the most potent symbols of the Holocaust, The Tattooist of Auschwitz is also a testament to the endurance of love and humanity under the darkest possible conditions.
---
Loved by Reese Witherspoon  
What's It All About?
Genre: Historical Fiction, World War 2
France, 1939 – In the quiet village of Carriveau, Vianne Mauriac says goodbye to her husband, Antoine, as he heads for the Front. She doesn't believe that the Nazis will invade France … but invade they do, in droves of marching soldiers, in caravans of trucks and tanks, in planes that fill the skies and drop bombs upon the innocent. When a German captain requisitions Vianne's home, she and her daughter must live with the enemy or lose everything. Without food or money or hope, as danger escalates all around them, she is forced to make one impossible choice after another to keep her family alive.
Vianne's sister, Isabelle, is a rebellious eighteen-year-old girl, searching for purpose with all the reckless passion of youth. While thousands of Parisians march into the unknown terrors of war, she meets Gäetan, a partisan who believes the French can fight the Nazis from within France, and she falls in love as only the young can … completely. But when he betrays her, Isabelle joins the Resistance and never looks back, risking her life time and again to save others.
With courage, grace, and powerful insight, bestselling author Kristin Hannah captures the epic panorama of World War II and illuminates an intimate part of history seldom seen: the women's war. The Nightingale tells the stories of two sisters, separated by years and experience, by ideals, passion and circumstance, each embarking on her own dangerous path toward survival, love, and freedom in German-occupied, war-torn France―a heartbreakingly beautiful novel that celebrates the resilience of the human spirit and the durability of women. It is a novel for everyone, a novel for a lifetime.

---
What's It All About?
Genre: Historical Fiction, World War 2
WW2 & an insane asylum = give it to me now. England, 1947: A young woman finds herself under close observation in an insane asylum, charged with a violent crime she has no memory of committing. As she tries to make sense of her recent past, she recalls very little.
But she still remembers wartime in Yugoslavia. There she and her lover risked everything to carry out dangerous work resisting the Germans—a heroic campaign in which many brave comrades were lost. After that, the trail disappears into confusion. How did she come to be trapped in a living nightmare?
As she struggles to piece together the missing years of her life, she will have to confront the harrowing experiences of her special-operations work and peacetime marriage. Only then can she hope to regain the vital memories that will uncover the truth: is she really a violent criminal…or was she betrayed?
---
What's It All About?
Genre: Post Apocalyptic, Young Adult, Science Fiction
The end of the world is the weirdest time to come of age.
Welcome to the end of the world. One minute, people are going about their lives, and the next—not. In the wake of the inexplicable purge, only a handful of young misfits remains.
When it all went down, "Wizard of Odd" Dev Brinkman was seeking shelter from the taunts of his classmates. Goth girl Lucy Abernathy had lost her best friend and had no clue where to turn. And Twinkie-loving quarterback "Marcus" Haddad was learning why you never discuss politics and religion in polite company—or online.
As if life when you're sixteen isn't confusing enough, throw in the challenges of postapocalyptic subsistence, a case of survivor's guilt turned up to seven billion, and the small task of rebuilding humankind…
No one said doomsday would be a breeze. But for Dev, Lucy, and Marcus, the greatest hope—and greatest threat—will come when they find each other.

---
What's It All About? 
Genre: Young Adult Fantasy, Dystopian
Magic, adventure, mystery, and romance combine in this epic debut in which a young princess must reclaim her dead mother's throne, learn to be a ruler—and defeat the Red Queen, a powerful and malevolent sorceress determined to destroy her.
On her nineteenth birthday, Princess Kelsea Raleigh Glynn, raised in exile, sets out on a perilous journey back to the castle of her birth to ascend her rightful throne. Plain and serious, a girl who loves books and learning, Kelsea bears little resemblance to her mother, the vain and frivolous Queen Elyssa. But though she may be inexperienced and sheltered, Kelsea is not defenseless: Around her neck hangs the Tearling sapphire, a jewel of immense magical power; and accompanying her is the Queen's Guard, a cadre of brave knights led by the enigmatic and dedicated Lazarus. Kelsea will need them all to survive a cabal of enemies who will use every weapon—from crimson-caped assassins to the darkest blood magic—to prevent her from wearing the crown.
Despite her royal blood, Kelsea feels like nothing so much as an insecure girl, a child called upon to lead a people and a kingdom about which she knows almost nothing. But what she discovers in the capital will change everything, confronting her with horrors she never imagined. An act of singular daring will throw Kelsea's kingdom into tumult, unleashing the vengeance of the tyrannical ruler of neighboring Mortmesne: the Red Queen, a sorceress possessed of the darkest magic. Now Kelsea will begin to discover whom among the servants, aristocracy, and her own guard she can trust.
But the quest to save her kingdom and meet her destiny has only just begun—a wondrous journey of self-discovery and a trial by fire that will make her a legend . . . if she can survive.
This book will be a beautifully designed package with illustrated endpapers, a map of the Tearling, and a ribbon marker.

---
Genre: Psychological Thriller, Fiction, Mystery, Suspense 
What's It All About? 
#1 New York Times Best Seller!
Ellie Mack was the perfect daughter. She was fifteen, the youngest of three. She was beloved by her parents, friends, and teachers. She and her boyfriend made a teenaged golden couple. She was days away from an idyllic post-exams summer vacation, with her whole life ahead of her.
And then she was gone.
Now, her mother Laurel Mack is trying to put her life back together. It's been ten years since her daughter disappeared, seven years since her marriage ended, and only months since the last clue in Ellie's case was unearthed. So when she meets an unexpectedly charming man in a café, no one is more surprised than Laurel at how quickly their flirtation develops into something deeper. Before she knows it, she's meeting Floyd's daughters—and his youngest, Poppy, takes Laurel's breath away.
Because looking at Poppy is like looking at Ellie. And now, the unanswered questions she's tried so hard to put to rest begin to haunt Laurel anew. Where did Ellie go? Did she really run away from home, as the police have long suspected, or was there a more sinister reason for her disappearance? Who is Floyd, really? And why does his daughter remind Laurel so viscerally of her own missing girl?

---
Genre: Zombies, Horror, Post-Apocalyptic, Dystopia
What's It All About? 
The last time Alexandra Ramsey sees her scientist father, he tells her to wait two weeks for him to return. If he doesn't, she and her mother must locate her sister, who is over three hundred miles away in one of the states under quarantine. Assuming she survived, that is.
The virus spreads through the southern states, infecting the healthy and turning them into raging, cannibalistic versions of their former selves. Dr. Ramsey has spent months studying the E-TR Virus, seeking a way to stop the annihilation of the human race. Before he disappears, he hands Alexandra what may be the most valuable information in existence. Information that more than one powerful group will go to great lengths to possess.
Alexandra is no match for this world—one where men and women's brains burn with infection and a compulsive need to spread the parasitic virus that could potentially wipe out mankind. The weak are a liability, but she made her father a promise. It's a vow she intends to keep no matter how many lives are lost on the way.
*The Girl Who Shot First was formerly published under the title Zocopalypse.*
---
This is the writer who gave me a love for poetry.
Genre: Poetry, Non-Fiction, Feminism
What's It All About?
"What happens when the man of your dreams turns out to be a nightmare with sharp teeth and claws?"
Winner of the 2016 Goodreads Choice Award for Best Poetry, amanda lovelace presents her new illustrated duology, "things that h(a)unt." In this first installment, to make monsters out of girls, lovelace explores the memory of being in an abusive relationship. She poses the eternal question: Can you heal once you've been marked by a monster, or will the sun always sting?
---
Genre: Young Adult Fantasy
What's It All About? 
By #1 New York Times bestselling author Holly Black, the first book in a stunning new series about a mortal girl who finds herself caught in a web of royal faerie intrigue.
Of course I want to be like them. They're beautiful as blades forged in some divine fire. They will live forever.
And Cardan is even more beautiful than the rest. I hate him more than all the others. I hate him so much that sometimes when I look at him, I can hardly breathe.
Jude was seven years old when her parents were murdered and she and her two sisters were stolen away to live in the treacherous High Court of Faerie. Ten years later, Jude wants nothing more than to belong there, despite her mortality. But many of the fey despise humans. Especially Prince Cardan, the youngest and wickedest son of the High King.
To win a place at the Court, she must defy him–and face the consequences.
In doing so, she becomes embroiled in palace intrigues and deceptions, discovering her own capacity for bloodshed. But as civil war threatens to drown the Courts of Faerie in violence, Jude will need to risk her life in a dangerous alliance to save her sisters, and Faerie itself.
---
Genre: YA Contemporary, Survival
"A masterfully written tale of survival, sisters, and love." —Julie Murphy, author of the #1 New York Times bestseller Dumplin'
What's It All About? 
Emma did something terrible to her sister. Something that cannot be undone.
Emma and Henri were supposed to grow old together. They were sisters and best friends. Emma always imagined them as little old ladies living together in a huge house by the sea.
But that was before—before the boat accident, before Emma and Henri washed ashore, before they got mixed up with Alex, a boy they barely know. The island is beautiful, but there is no fresh water, no food, no shelter. All they have are each other. And their secrets.
As nights on the island turn into days, Emma hopes the need to survive, the desperation for comfort, will drive Henri back to her. Instead they're farther apart than ever. And Emma finds herself drifting closer to Alex—Alex, who can't understand why Henri is so terrible to Emma. But then, he doesn't know Emma's secret.
Will Henri ever forgive Emma? Can they survive the island? Can they reclaim what they've lost? There is no map for this.
A twisting tale of loyalty, betrayal, and hope—for fans of Pretty Little Liars, Gone Girl, and One of Us is Lying.
---
What's It All About? 
The Breakfast Club meets Pretty Little Liars, One of Us Is Lying is the story of what happens when five strangers walk into detention and only four walk out alive. Everyone is a suspect, and everyone has something to hide.
Pay close attention and you might solve this.
On Monday afternoon, five students at Bayview High walk into detention.
Bronwyn, the brain, is Yale-bound and never breaks a rule.
Addy, the beauty, is the picture-perfect homecoming princess.
Nate, the criminal, is already on probation for dealing.
Cooper, the athlete, is the all-star baseball pitcher.
And Simon, the outcast, is the creator of Bayview High's notorious gossip app.
Only, Simon never makes it out of that classroom. Before the end of detention, Simon's dead. And according to investigators, his death wasn't an accident. On Monday, he died. But on Tuesday, he'd planned to post juicy reveals about all four of his high-profile classmates, which makes all four of them suspects in his murder. Or are they the perfect patsies for a killer who's still on the loose?
Everyone has secrets, right? What really matters is how far you would go to protect them."

---
What's It All About? 
Around the world, black hand prints are appearing on doorways, scorched there by winged strangers who have crept through a slit in the sky.
In a dark and dusty shop, a devil's supply of human teeth grows dangerously low.
And in the tangled lanes of Prague, a young art student is about to be caught up in a brutal otherworldly war.
Meet Karou. She fills her sketchbooks with monsters that may or may not be real, she's prone to disappearing on mysterious "errands", she speaks many languages – not all of them human – and her bright blue hair actually grows out of her head that color. Who is she? That is the question that haunts her, and she's about to find out.
When beautiful, haunted Akiva fixes fiery eyes on her in an alley in Marrakesh, the result is blood and starlight, secrets unveiled, and a star-crossed love whose roots drink deep of a violent past. But will Karou live to regret learning the truth about herself?

---
 What's It All About? 
Thais Fenwick was eleven-years-old when civilization fell, devastated by a virus that killed off the majority of the world's population. For seven years, Thais and her family lived in a community of survivors deep in the heart of the Appalachian Mountains. But when her town is attacked by raiders, she and her blind sister are taken away to the East-Central Territory where she is destined to live the cruel and unjust kind of life her late mother warned her about.
Atticus Hunt is a troubled soldier in Lexington City who has spent the past seven years trying to conform to the vicious nature of men in a post-apocalyptic society. He knows that in order to survive, he must abandon his morals and his conscience and become like those he is surrounded by. But when he meets Thais, morals and conscience win out over conformity, and he risks his rank and his life to help her. They escape the city and set out together on a long and perilous journey to find safety in Shreveport, Louisiana.
Struggling to survive in a world without electricity, food, shelter, and clean water, Atticus and Thais shed their fear of growing too close, and they fall hopelessly in love. But can love survive in such dark times, or is it fated to die with them?
---
What's It All About? 
The Winter Games are over, but the bedroom games are just beginning…
This is about the time I normally hang up my snowboard and chill for a while. Except this year. This year, I'm dealing with what fate dealt me at the Winter Games—nope, not gold. A broken leg.
Since I'm not close to my family, I head to my best friend, Skylar's pad to recoup. Turns out having your gorgeous, single, sexy friend wait on you hand and foot can blur the lines between friendship and romance.
Which is exactly why I've decided to help her find a boyfriend.
Yeah, you heard me right. I'm going to help her comb through every dating app available until she finds the perfect man. What else could remind me of my place in her life more than watching her fall for someone else?
I can deal. I'm used to pushing through pain. I'm an Olympian after all.

---
What's It All About? 
The 2:00 a.m. call is the first time Lexie Vidler has heard her sister's voice in years. Annie is a drug addict, a thief, a liar—and in trouble, again. Lexie has always bailed Annie out, given her money, a place to sleep, sent her to every kind of rehab. But this time, she's not just strung out—she's pregnant and in premature labor. If she goes to the hospital, she'll lose custody of her baby—maybe even go to prison. But the alternative is unthinkable.
As the weeks unfold, Lexie finds herself caring for her fragile newborn niece while her carefully ordered life is collapsing around her. She's in danger of losing her job, and her fiancé only has so much patience for Annie's drama. In court-ordered rehab, Annie attempts to halt her downward spiral by confronting long-buried secrets from the sisters' childhoods, ghosts that Lexie doesn't want to face. But will the journey heal Annie, or lead her down a darker path?
Both candid and compassionate, Before I Let You Go explores a hotly divisive topic and asks how far the ties of family love can be stretched before they finally break.
---
What's It All About? 
Mara Dyer doesn't think life can get any stranger. She wakes from a coma in hospital with no memory of how she got there or of the bizarre accident that caused the deaths of her best friends and her boyfriend, yet left her mysteriously unharmed. The doctors suggest that starting over in a new city, a new school, would be good for her and just to let the memories gradually come back on their own. But Mara's new start is anything but comforting. She sees the faces of her dead friends everywhere, and when she suddenly begins to see other people's deaths right before they happen, Mara wonders whether she's going crazy! And if dealing with all this wasn't enough, Noah Shaw, the most beautiful boy she has ever seen can't seem to leave her alone… but as her life unravels around her, Mara can't help but wonder if Noah has another agenda altogether…
---
What's It All About?
A modern retelling of LITTLE WOMEN! The Spring Girls by Anna Todd.

Four sisters desperately seeking the blueprints to life—the modern-day retelling of Louise May Alcott's Little Women like only Anna Todd (After, Imagines) could do.
The Spring Girls—Meg, Jo, Beth, and Amy—are a force of nature on the New Orleans military base where they live. As different as they are, with their father on tour in Iraq and their mother hiding something, their fears are very much the same. Struggling to build lives they can be proud of and that will lift them out of their humble station in life, one year will determine all that their futures can become.
The oldest, Meg, will be an officer's wife and enter military society like so many of the women she admires. If her passion—and her reputation—don't derail her.
Beth, the workhorse of the family, is afraid to leave the house, is afraid she'll never figure out who she really is.
Jo just wants out. Wishing she could skip to graduation, she dreams of a life in New York City and a career in journalism where she can impact the world. Nothing can stop her—not even love.
And Amy, the youngest, is watching all her sisters, learning from how they handle themselves. For better or worse.
With plenty of sass, romance, and drama, The Spring Girls revisits Louisa May Alcott's classic Little Women, and brings its themes of love, war, class, adolescence, and family into the language of the twenty-first century.
Add to Goodreads: http://bit.ly/2jtd8xo

---
What's It All About?
A modern retelling of Jane Austen's PERSUASION! By The Book by Julia Sonneborn.

An English professor struggling for tenure discovers that her ex-fiancé has just become the president of her college—and her new boss—in this whip-smart modern retelling of Jane Austen's classic Persuasion.
Anne Corey is about to get schooled.
An English professor in California, she's determined to score a position on the coveted tenure track at her college. All she's got to do is get a book deal, snag a promotion, and boom! She's in. But then Adam Martinez—her first love and ex-fiancé—shows up as the college's new president.
Anne should be able to keep herself distracted. After all, she's got a book to write, an aging father to take care of, and a new romance developing with the college's insanely hot writer-in-residence. But no matter where she turns, there's Adam, as smart and sexy as ever. As the school year advances and her long-buried feelings begin to resurface, Anne begins to wonder whether she just might get a second chance at love.
Funny, smart, and full of heart, this modern ode to Jane Austen's classic explores what happens when we run into the demons of our past…and when they turn out not to be so bad, after all.
---
 What's It All About? 
A romantic comedy inspired by Jane Austen's Emma.
Some universal truths refuse to be ignored.
Peanut butter and jelly are a match made in heaven. Spaghetti and meatballs are best friends forever. And guys like Tyler Knight don't go for girls like Cam Emerson.
She knew from the second she met him that he didn't belong on her bookshelf, the six-foot-six ex-tight end with a face so all-American, it could have sold apple pie. So she shelved him next to the supermodels and rock stars and took her place on her own shelf — the one with the flannel-clad, pasty-faced comic book nerds. Most of her boyfriends have existed between the pages of books, but rather than worrying over her own lacking love life, she puts all her energy into playing Cupid, using her job at the book bar, Wasted Words, as her stomping ground.
Tyler Knight always looks on the bright side. His career-ending injury turned into a job as a sports agent. A horrible breakup led him to Cam, his quirky, smart roommate who is far more beautiful than she realizes. She's made it perfectly clear she's not interested in him — not like that at least — but if she ever changes her mind, he won't hesitate. Because he doesn't see the lines she's drawn between them, as much as she insists that they're there. Deep down he knows that despite their differences, they're a match well made.

---
What's It All About?
Solimar Castro-Valdez embarks on a perilous journey across the Mexican border. Kavya Reddy has created a beautiful life in Berkeley, but she can't get pregnant. When Soli is placed in immigrant detention and Soli's son comes under kavya's care, Kavya finally can be the kind of mother she dreamed of being. Lucky Boy gives voice to two mothers bound together by their love for one boy. His destiny and that of his two mothers teeters between two worlds as Soli fights to get back to him.
Lucky Boy is an emotional journey that will leave you certain of the redemptive beauty of this world. There are no bad guys in this story, no obvious hero. From rural Oaxaca to Berkeley's Gourmet Ghetto to the dreamscapes of Silicon valley, author Shanthi Sekaran has taken real life and applied it to fiction; the results are moving and revelatory.


---
What's It All About? 
On the outside, Dina Demille is the epitome of normal. She runs a quaint Victorian Bed and Breakfast in a small Texas town, owns a Shih Tzu named Beast, and is a perfect neighbor, whose biggest problem should be what to serve her guests for breakfast. But Dina is…different: Her broom is a deadly weapon; her Inn is magic and thinks for itself. Meant to be a lodging for otherworldly visitors, the only permanent guest is a retired Galactic aristocrat who can't leave the grounds because she's responsible for the deaths of millions and someone might shoot her on sight. Under the circumstances, "normal" is a bit of a stretch for Dina.
And now, something with wicked claws and deepwater teeth has begun to hunt at night….Feeling responsible for her neighbors, Dina decides to get involved. Before long, she has to juggle dealing with the annoyingly attractive, ex-military, new neighbor, Sean Evans—an alpha-strain werewolf—and the equally arresting cosmic vampire soldier, Arland, while trying to keep her inn and its guests safe. But the enemy she's facing is unlike anything she's ever encountered before. It's smart, vicious, and lethal, and putting herself between this creature and her neighbors might just cost her everything.

---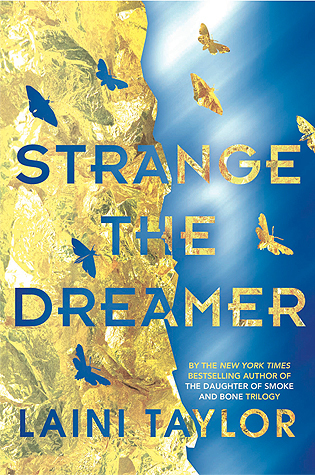 What's It All About?
The dream chooses the dreamer, not the other way around—and Lazlo Strange, war orphan and junior librarian, has always feared that his dream chose poorly. Since he was five years old he's been obsessed with the mythic lost city of Weep, but it would take someone bolder than he to cross half the world in search of it. Then a stunning opportunity presents itself, in the person of a hero called the Godslayer and a band of legendary warriors, and he has to seize his chance or lose his dream forever.
What happened in Weep two hundred years ago to cut it off from the rest of the world? What exactly did the Godslayer slay that went by the name of god? And what is the mysterious problem he now seeks help in solving?
The answers await in Weep, but so do more mysteries—including the blue-skinned goddess who appears in Lazlo's dreams. How did he dream her before he knew she existed? And if all the gods are dead, why does she seem so real?

---
An author-friend of mine went to a Stephen King Q&A and the king himself suggested this book. So, duh, it's on my TBR list now.
What's It All About? 
"The word 'masterpiece' has been cheapened by too many blurbs, but My Absolute Darling absolutely is one." —Stephen King
A brilliant and immersive, all-consuming read about one fourteen-year-old girl's heart-stopping fight for her own soul.
Turtle Alveston is a survivor. At fourteen, she roams the woods along the northern California coast. The creeks, tide pools, and rocky islands are her haunts and her hiding grounds, and she is known to wander for miles. But while her physical world is expansive, her personal one is small and treacherous: Turtle has grown up isolated since the death of her mother, in the thrall of her tortured and charismatic father, Martin. Her social existence is confined to the middle school (where she fends off the interest of anyone, student or teacher, who might penetrate her shell) and to her life with her father.
Then Turtle meets Jacob, a high-school boy who tells jokes, lives in a big clean house, and looks at Turtle as if she is the sunrise. And for the first time, the larger world begins to come into focus: her life with Martin is neither safe nor sustainable. Motivated by her first experience with real friendship and a teenage crush, Turtle starts to imagine escape, using the very survival skills her father devoted himself to teaching her. What follows is a harrowing story of bravery and redemption. With Turtle's escalating acts of physical and emotional courage, the reader watches, heart in throat, as this teenage girl struggles to become her own hero—and in the process, becomes ours as well.
Shot through with striking language in a fierce natural setting, My Absolute Darling is an urgently told, profoundly moving read that marks the debut of an extraordinary new writer.

---
 What's It All About? 
"I fell in love the way you fall asleep: slowly, then all at once."
Despite the tumor-shrinking medical miracle that has bought her a few years, Hazel has never been anything but terminal, her final chapter inscribed upon diagnosis. But when a gorgeous plot twist named Augustus Waters suddenly appears at Cancer Kid Support Group, Hazel's story is about to be completely rewritten.
Insightful, bold, irreverent, and raw, The Fault in Our Stars is award-winning author John Green's most ambitious and heartbreaking work yet, brilliantly exploring the funny, thrilling, and tragic business of being alive and in love. Our Review: The Fault in our Stars

---
What's It All About? 
Sixteen-year-old Aza never intended to pursue the mystery of fugitive billionaire Russell Pickett, but there's a hundred-thousand-dollar reward at stake and her Best and Most Fearless Friend, Daisy, is eager to investigate. So together, they navigate the short distance and broad divides that separate them from Russell Pickett's son, Davis.
Aza is trying. She is trying to be a good daughter, a good friend, a good student, and maybe even a good detective, while also living within the ever-tightening spiral of her own thoughts.
In his long-awaited return, John Green, the acclaimed, award-winning author of Looking for Alaska and The Fault in Our Stars, shares Aza's story with shattering, unflinching clarity in this brilliant novel of love, resilience, and the power of lifelong friendship.

---
What's It All About? 
Twins Carys and Andreus were never destined to rule Eden. With their older brother next in line to inherit the throne, the future of the kingdom was secure.
But appearances—and rivals—can be deceiving. When Eden's king and crown prince are killed by assassins, Eden desperately needs a monarch, but the line of succession is no longer clear. With a ruling council scheming to gain power, Carys and Andreus are faced with only one option—to take part in a Trial of Succession that will determine which one of them is worthy of ruling the kingdom.
As sister and brother, Carys and Andreus have always kept each other safe—from their secrets, from the court, and from the monsters lurking in the mountains beyond the kingdom's wall. But the Trial of Succession will test the bonds of trust and family.
With their country and their hearts divided, Carys and Andreus will discover exactly what each will do to win the crown. How long before suspicion takes hold and the thirst for power leads to the ultimate betrayal?

---
What's It All About? 
Criminal prodigy Kaz Brekker has been offered wealth beyond his wildest dreams. But to claim it, he'll have to pull off a seemingly impossible heist:
Break into the notorious Ice Court
(a military stronghold that has never been breached)
Retrieve a hostage
(who could unleash magical havoc on the world)
Survive long enough to collect his reward
(and spend it)
Kaz needs a crew desperate enough to take on this suicide mission and dangerous enough to get the job done – and he knows exactly who: six of the deadliest outcasts the city has to offer. Together, they just might be unstoppable – if they don't kill each other first.

---
What's It All About? 
The critically acclaimed debut novel from Stephen Chbosky, Perks follows observant "wallflower" Charlie as he charts a course through the strange world between adolescence and adulthood. First dates, family drama, and new friends. Sex, drugs, and The Rocky Horror Picture Show. Devastating loss, young love, and life on the fringes. Caught between trying to live his life and trying to run from it, Charlie must learn to navigate those wild and poignant roller-coaster days known as growing up. Our Review: The Perks of being a Wallflower
.
.

---
🎥
📺A book based on a TV SHOW. Usually the opposite.
📺
🎥
What's It All About?
Death has come to court. As the plague rages outside the palace walls, tormented screams and pleas for help go unanswered by the members of the French court sheltered within the castle. Mary Queen of Scots feels safe-but she doesn't know that someone using the secret tunnels may bring the threat inside.
Mary worries that those she loves–her husband Francis, and friends Lola, Bash, and Kenna–remain stranded beyond the gates, among the sick and dying. The infection doesn't distinguish between royals and commoners. Can they survive? And when Nostradamus receives a disturbing vision that portends Mary's own death, she wonders–how long will she reign?

---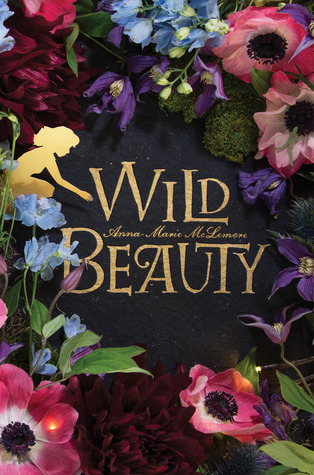 What's It All About?
For nearly a century, the Nomeolvides women have tended the grounds of La Pradera, the lush estate gardens that enchant guests from around the world. They've also hidden a tragic legacy: if they fall in love too deeply, their lovers vanish. But then, after generations of vanishings, a strange boy appears in the gardens.
The boy is a mystery to Estrella, the Nomeolvides girl who finds him, and to her family, but he's even more a mystery to himself; he knows nothing more about who he is or where he came from than his first name. As Estrella tries to help Fel piece together his unknown past, La Pradera leads them to secrets as dangerous as they are magical in this stunning exploration of love, loss, and family.
Side Note: Y'all. This cover is fucking brilliant. 

---
So freaking excited to start this! It has a TRIGGER WARNING index in the beginning- YES!
A little teaser: "For the boy who lived, thank you for inspiring me to be the girl who survived, you may have a lightning bolt to show for it, but my body is a lightning storm."
What's It All About?
Winner of the 2016 Goodreads Choice Award, the princess saves herself in this one is a collection of poetry about resilience. It is about writing your own ending.
From Amanda Lovelace, a poetry collection in four parts: the princess, the damsel, the queen, and you. The first three sections piece together the life of the author while the final section serves as a note to the reader. This moving book explores love, loss, grief, healing, empowerment, and inspiration.
the princess saves herself in this one is the first book in the "women are some kind of magic" series.
---
What's It All About? 
Probationary Constable Peter Grant dreams of being a detective in London's Metropolitan Police. Too bad his superior plans to assign him to the Case Progression Unit, where the biggest threat he'll face is a paper cut. But Peter's prospects change in the aftermath of a puzzling murder, when he gains exclusive information from an eyewitness who happens to be a ghost. Peter's ability to speak with the lingering dead brings him to the attention of Detective Chief Inspector Thomas Nightingale, who investigates crimes involving magic and other manifestations of the uncanny. Now, as a wave of brutal and bizarre murders engulfs the city, Peter is plunged into a world where gods and goddesses mingle with mortals and a long-dead evil is making a comeback on a rising tide of magic.
What Are People Saying About River Of London?
"Midnight Riot is what would happen if Harry Potter grew up and joined the Fuzz. It is a hilarious, keenly imagined caper."—Diana Gabaldon
"The perfect blend of CSI and Harry Potter." –io9.com
"Aaronovitch has created a fun and funny character in Grant, who displays wit more than snark (a welcome attitude) and shows he can think on his feet. . . . It's a great start to what will hopefully be a long series of adventures."–SFrevu.com

---
What's It All About? 
"I come from a country which was created at midnight. When I almost died it was just after midday."
When the Taliban took control of the Swat Valley, one girl spoke out. Malala Yousafzai refused to be silenced and fought for her right to an education.
On Tuesday 9 October 2012, she almost paid the ultimate price. Shot in the head at point blank range while riding the bus home from school, few expected her to survive.
I Am Malala is the remarkable tale of a family uprooted by global terrorism, of the fight for girls' education, and of Malala's parents' fierce love for their daughter in a society that prizes sons. It will make you believe in the power of one person's voice to inspire change in the world.

---