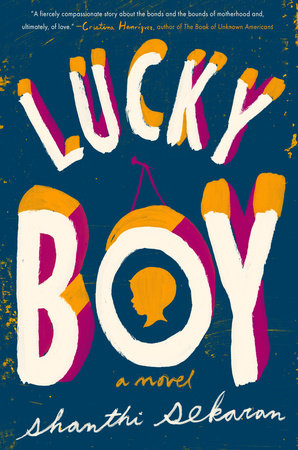 What's It All About?
Solimar Castro-Valdez embarks on a perilous journey across the Mexican border. Kavya Reddy has created a beautiful life in Berkeley, but she can't get pregnant. When Soli is placed in immigrant detention and Soli's son comes under kavya's care, Kavya finally can be the kind of mother she dreamed of being. Lucky Boy gives voice to two mothers bound together by their love for one boy. His destiny and that of his two mothers teeters between two worlds as Soli fights to get back to him.
Lucky Boy is an emotional journey that will leave you certain of the redemptive beauty of this world. There are no bad guys in this story, no obvious hero. From rural Oaxaca to Berkeley's Gourmet Ghetto to the dreamscapes of Silicon valley, author Shanthi Sekaran has taken real life and applied it to fiction; the results are moving and revelatory.