"Even cowards can experience hardship; only the brave can endure suspense." -Mignon McLaughlin

"The suspense is terrible. I hope it will last." -Oscar Wilde

---
SOCIAL CREATURE BY TARA ISABELLA BURTON
What's It All About? 
For readers of Gillian Flynn and Donna Tartt, a dark, propulsive and addictive debut thriller, splashed with all the glitz and glitter of New York City.
They go through both bottles of champagne right there on the High Line, with nothing but the stars over them… They drink and Lavinia tells Louise about all the places they will go together, when they finish their stories, when they are both great writers-to Paris and to Rome and to Trieste…
Lavinia will never go. She is going to die soon.
Louise has nothing. Lavinia has everything. After a chance encounter, the two spiral into an intimate, intense, and possibly toxic friendship. A Talented Mr. Ripley for the digital age, this seductive story takes a classic tale of obsession and makes it irresistibly new.
To Read: https://amzn.to/2MUSNlz
---
SOMETHING IN THE WATER BY CATHERINE STEADMAN
What's It All About? 
A shocking discovery on a honeymoon in paradise changes the lives of a picture-perfect couple in this taut psychological thriller debut–for readers of Ruth Ware, Paula Hawkins, and Shari Lapena.

If you could make one simple choice that would change your life forever, would you? 
Erin is a documentary filmmaker on the brink of a professional breakthrough, Mark a handsome investment banker with big plans. Passionately in love, they embark on a dream honeymoon to the tropical island of Bora Bora, where they enjoy the sun, the sand, and each other. Then, while scuba diving in the crystal blue sea, they find something in the water. . . .
Could the life of your dreams be the stuff of nightmares?
Suddenly the newlyweds must make a dangerous choice: to speak out or to protect their secret. After all, if no one else knows, who would be hurt? Their decision will trigger a devastating chain of events. . . .
Have you ever wondered how long it takes to dig a grave?
Wonder no longer. Catherine Steadman's enthralling voice shines throughout this spellbinding debut novel. With piercing insight and fascinating twists, Something in the Water challenges the reader to confront the hopes we desperately cling to, the ideals we're tempted to abandon, and the perfect lies we tell ourselves.
To Read: https://amzn.to/2o4T1rU
---
OUR HOUSE BY LOUISE CANDLISH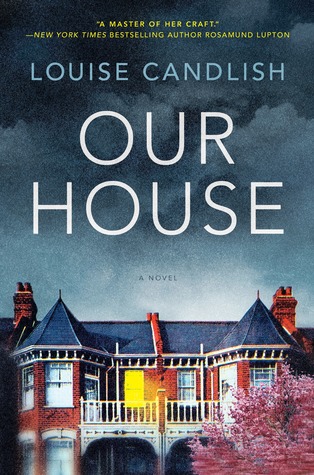 What's It All About? 
On a bright January morning in the London suburbs, a family moves into the house they've just bought in Trinity Avenue. 
Nothing strange about that. Except it is your house. And you didn't sell it. 
When Fiona Lawson comes home to find strangers moving into her house, she's sure there's been a mistake. She and her estranged husband, Bram, have a modern co-parenting arrangement: bird's nest custody, where each parent spends a few nights a week with their two sons at the prized family home to maintain stability for their children. But the system built to protect their family ends up putting them in terrible jeopardy. In a domino effect of crimes and misdemeanors, the nest comes tumbling down.
Now Bram has disappeared and so have Fiona's children. As events spiral well beyond her control, Fiona will discover just how many lies her husband was weaving and how little they truly knew each other. But Bram's not the only one with things to hide, and some secrets are best kept to oneself, safe as houses.
---
What's It All About? 
On an early morning in November, a couple boards a private plane bound for Geneva, flying into a storm. Soon after, it simply drops off the radar, and its wreckage is later uncovered in the Alps. Among the disappeared is Matthew Lerner, a banking insider at Swiss United, a powerful offshore bank. His young widow, Annabel, is left grappling with the secrets he left behind, including an encrypted laptop and a shady client list. As she begins a desperate search for answers, she determines that Matthew's death was no accident, and that she is now in the crosshairs of his powerful enemies.
Meanwhile, ambitious society journalist Marina Tourneau has finally landed at the top. Now that she's engaged to Grant Ellis, she will stop writing about powerful families and finally be a part of one. Her entry into the upper echelons of New York's social scene is more appealing than any article could ever be, but, after the death of her mentor, she agrees to dig into one more story. While looking into Swiss United, Marina uncovers information that implicates some of the most powerful men in the financial world, including some who are too close to home. The story could also be the answer to Annabel's heartbreaking search—if Marina chooses to publish it.
To Read: https://amzn.to/2waBIKJ
---
BONFIRE BY KRYSTEN RITTER

What's It All About? 
Should you ever go back?
It has been ten years since Abby Williams left home and scrubbed away all visible evidence of her small town roots. Now working as an environmental lawyer in Chicago, she has a thriving career, a modern apartment, and her pick of meaningless one-night stands.
But when a new case takes her back home to Barrens, Indiana, the life Abby painstakingly created begins to crack. Tasked with investigating Optimal Plastics, the town's most high-profile company and economic heart, Abby begins to find strange connections to Barrens' biggest scandal from more than a decade ago involving the popular Kaycee Mitchell and her closest friends—just before Kaycee disappeared for good.
Abby knows the key to solving any case lies in the weak spots, the unanswered questions. But as Abby tries to find out what really happened to Kaycee, she unearths an even more disturbing secret—a ritual called "The Game," which will threaten the reputations, and lives, of the community and risk exposing a darkness that may consume her.
With tantalizing twists, slow-burning suspense, and a remote, rural town of just five claustrophobic miles, Bonfire is a dark exploration of the question: can you ever outrun your past?
To Read: https://amzn.to/2P4CPT7
---
SHARP OBJECTS BY GILLIAN FLYNN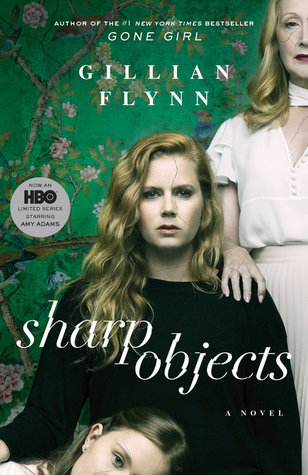 What's It All About? 
Fresh from a brief stay at a psych hospital, reporter Camille Preaker faces a troubling assignment: she must return to her tiny hometown to cover the murders of two preteen girls. For years, Camille has hardly spoken to her neurotic, hypochondriac mother or to the half-sister she barely knows: a beautiful thirteen-year-old with an eerie grip on the town. Now, installed in her old bedroom in her family's Victorian mansion, Camille finds herself identifying with the young victims—a bit too strongly. Dogged by her own demons, she must unravel the psychological puzzle of her own past if she wants to get the story—and survive this homecoming.
To Read: https://amzn.to/2oaNikl
---
Happy Reading, Y'all!