I asked Wendy Higgins fans what other books they love,
this is what they told me!
---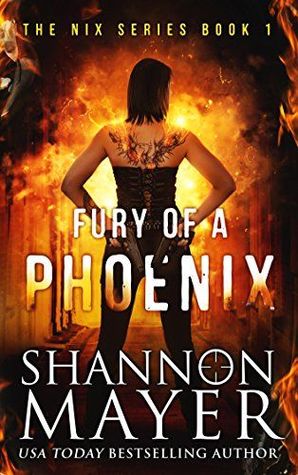 Genre: Urban Fantasy 
What's It All About? 
"I knew the sins of my past would call to collect what was left of my soul. If I'd known the price I'd pay, I would've sacrificed more to stay hidden from the magic."
In the middle of Wyoming–away from the abnormals of the world–I thought I was free and clear. I started a new life. Found a love I'd never known in a husband, and a son who was my everything.
And in a blinding instant, that life was stolen from me.
The rage of a grieving mother is an ugly beast. More so when she has the skills and killer instinct to back up the wrath and the knowledge that an accident was anything but.
Once more, I will pick up my guns. This time to hunt those who took my husband's and son's lives.
Let them see the assassin, trained to kill abnormals, stalk the shadows again.
Let them see the Phoenix rise from the fragments of a broken life as she burns with a fury that cannot be contained.
Let the killing games begin.
---
Genre: Urban Fantasy, Romance
What's it All About?
#1 New York Times bestselling author Ilona Andrews launches a brand new Hidden Legacy series, in which one woman must place her trust in a seductive, dangerous man who sets off an even more dangerous desire…
Nevada Baylor is faced with the most challenging case of her detective career—a suicide mission to bring in a suspect in a volatile case. Nevada isn't sure she has the chops. Her quarry is a Prime, the highest rank of magic user, who can set anyone and anything on fire.
Then she's kidnapped by Connor "Mad" Rogan—a darkly tempting billionaire with equally devastating powers. Torn between wanting to run or surrender to their overwhelming attraction, Nevada must join forces with Rogan to stay alive.
Rogan's after the same target, so he needs Nevada. But she's getting under his skin, making him care about someone other than himself for a change. And, as Rogan has learned, love can be as perilous as death, especially in the magic world.
---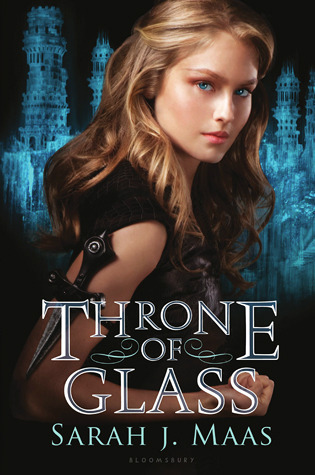 Genre: Young Adult, Romance, Fantasy
What's It All About? 
After serving out a year of hard labor in the salt mines of Endovier for her crimes, 18-year-old assassin Celaena Sardothien is dragged before the Crown Prince. Prince Dorian offers her her freedom on one condition: she must act as his champion in a competition to find a new royal assassin.
Her opponents are men-thieves and assassins and warriors from across the empire, each sponsored by a member of the king's council. If she beats her opponents in a series of eliminations, she'll serve the kingdom for four years and then be granted her freedom. Celaena finds her training sessions with the captain of the guard, Westfall, challenging and exhilarating. But she's bored stiff by court life. Things get a little more interesting when the prince starts to show interest in her … but it's the gruff Captain Westfall who seems to understand her best.
Then one of the other contestants turns up dead … quickly followed by another. Can Celaena figure out who the killer is before she becomes a victim? As the young assassin investigates, her search leads her to discover a greater destiny than she could possibly have imagined.
---
Genre: Urban Fantasy Romance
What's It All About? 
I've got two choices. Join the Undercover Protectorate. Or die. 
In a world of controlled magic, I'm an Unknown. Deadly power, little control. I'm only alive because I pay a Blood Sorcerer to keep me hidden. But when he comes to collect on the debt I can't pay, one of his goons slams me with a deadly curse. Suddenly, I'm out of options and out of time.
When I'm given a rare chance to join the elite Undercover Protectorate and train at their academy to become an investigator, I have a way to hunt the cure for the curse. They have resources I don't. Easy, since I'm broke.
Seems like a good plan, right? At least, until they tell me Cade will be joining me on my hunt for the Blood Sorcerer. He's an actual Celtic war god–and the hottest guy I've ever seen. The catch? I can't let him know that I'm an Unknown, or I'm out on my ass and deader than Hades.
Undercover Magic is a fast-paced urban fantasy with a kick-butt heroine, a tough hero, and magic that will knock your socks off.
---
Genre: YA Romance, Urban Fantasy 
What's It All About? 
There Be Monsters Here. . .
It's not as great as you'd think, living in a tourist town that's known as "the most magical place in America." Same boring high school, just twice as many monsters under the bridges and rival Families killing each other for power.
I try to keep out of it. I've got my mom's bloodiron sword and my slightly illegal home in the basement of the municipal library. And a couple of Talents I try to keep quiet, including very light fingers and a way with a lock pick.
But then some nasty characters bring their Family feud into my friend's pawn shop, and I have to make a call–get involved, or watch a cute guy die because I didn't. I guess I made the wrong choice, because now I'm stuck putting everything on the line for Devon Sinclair. My mom was murdered because of the Families, and it looks like I'm going to end up just like her. . .
---
Genre: Urban Fantasy 
What's It All About? 
Most humans have no idea that a dark and deadly underworld, filled with magic and monsters, exists. They wander through life blissfully ignorant of the supernatural world around them. Nora Jacobs is different. Nora knows exactly what kinds of hellish creatures haunt the streets of Detroit.
Thanks to a unique set of psychic abilities, Nora has managed to steer clear of the underworld most of her life. But all that changes the night the most powerful vampire in the city discovers her gifts and decides to use her as a tool to find one of his missing clan members.
As if that's not bad enough, Nora believes she's cursed. All her life, people, especially men, have been drawn to her—some to the point of obsession and violence. Underworlders, it seems, are not immune to this curse, and now she's caught the attention of some of the most dangerous monsters in the city.
Neck deep in an investigation only she can solve, Nora quickly makes as many new allies as she does enemies. Her biggest problem is staying alive long enough to decide which is which.
---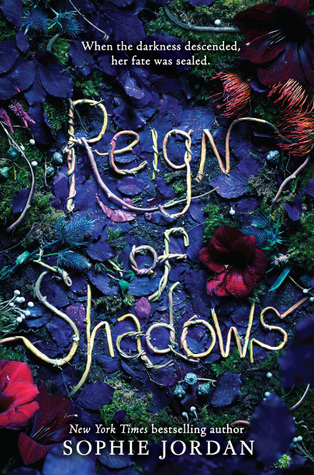 Genre: Young Adult, Romance, Fantasy, Retelling
What's It All About? 
Seventeen years ago, an eclipse cloaked the kingdom of Relhok in perpetual darkness. In the chaos, an evil chancellor murdered the king and queen and seized their throne. Luna, Relhok's lost princess, has been hiding in a tower ever since. Luna's survival depends on the world believing she is dead.
But that doesn't stop Luna from wanting more. When she meets Fowler, a mysterious archer braving the woods outside her tower, Luna is drawn to him despite the risk. When the tower is attacked, Luna and Fowler escape together. But this world of darkness is more treacherous than Luna ever realized.
With every threat stacked against them, Luna and Fowler find solace in each other. But with secrets still unspoken between them, falling in love might be their most dangerous journey yet.
With lush writing and a star–crossed romance, Reign of Shadows is Sophie Jordan at her best.
---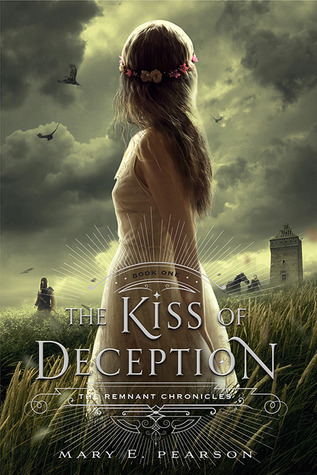 Genre: Young Adult Romance, Fantasy 
What's It All About?
A princess must find her place in a reborn world.
She flees on her wedding day.
She steals ancient documents from the Chancellor's secret collection.
She is pursued by bounty hunters sent by her own father.
She is Princess Lia, seventeen, First Daughter of the House of Morrighan.
The Kingdom of Morrighan is steeped in tradition and the stories of a bygone world, but some traditions Lia can't abide. Like having to marry someone she's never met to secure a political alliance.
Fed up and ready for a new life, Lia flees to a distant village on the morning of her wedding. She settles in among the common folk, intrigued when two mysterious and handsome strangers arrive—and unaware that one is the jilted prince and the other an assassin sent to kill her. Deceptions swirl and Lia finds herself on the brink of unlocking perilous secrets—secrets that may unravel her world—even as she feels herself falling in love.
---
Genre: Urban Fantasy, Young Adult, Romance 
What's It All About? 
One kiss could be the last.
Seventeen-year-old Layla just wants to be normal. But with a kiss that kills anything with a soul, she's anything but normal. Half demon, half gargoyle, Layla has abilities no one else possesses.
Raised among the Wardens—a race of gargoyles tasked with hunting demons and keeping humanity safe—Layla tries to fit in, but that means hiding her own dark side from those she loves the most. Especially Zayne, the swoon-worthy, incredibly gorgeous and completely off-limits Warden she's crushed on since forever.
Then she meets Roth—a tattooed, sinfully hot demon who claims to know all her secrets. Layla knows she should stay away, but she's not sure she wants to—especially when that whole no-kissing thing isn't an issue, considering Roth has no soul.
But when Layla discovers she's the reason for the violent demon uprising, trusting Roth could not only ruin her chances with Zayne… it could brand her a traitor to her family. Worse yet, it could become a one-way ticket to the end of the world.
---
Genre: Young Adult, Paranormal Romance
What's It All About? 
LAST ONE TO THE GRAVE, WINS.
Being a killer wasn't what eighteen year old Selena Grey ever expected she'd become. But with her stepfather's blood fresh on her hands, she finds herself walking into an eight by six prison cell where she'll live out the next twenty five years of her life.
Or so she thought…
When a man as beautiful as he is terrifying walks into the prison, Selena is the only one seemingly unaffected by his charms. But Varick's impossibly dark eyes are trained on her and her alone, frightening Selena of what his presence forewarns. It's not long before she finds out as she wakes on a ship in the dead of night, a captive of the forbidding Varick who seems more beast than man.
But when she arrives at a barren and isolated island in the stormy north sea, she soon realises that the obnoxious Varick may be her only hope of survival. Because, in a place where polar night reigns for the next six months, a powerful and cruel family are about to start this year's season of the V Games. And Selena is marked to participate in the blood sport, hunted by ravenous vampires and surviving the harsh terrain of the bleak island. And, not only that, but Selena just became the highest bid on contestant in a century..
---
Genre: Young Adult Paranormal Romance
Only a true best friend can protect you from your immortal enemies . . . 
Lissa Dragomir is a Moroi princess: a mortal vampire with a rare gift for harnessing the earth's magic. She must be protected at all times from Strigoi; the fiercest vampires – the ones who never die. The powerful blend of human and vampire blood that flows through Rose Hathaway, Lissa's best friend, makes her a dhampir. Rose is dedicated to a dangerous life of protecting Lissa from the Strigoi, who are hell-bent on making Lissa one of them.
After two years of freedom, Rose and Lissa are caught and dragged back to St. Vladimir's Academy, a school for vampire royalty and their guardians-to-be, hidden in the deep forests of Montana. But inside the iron gates, life is even more fraught with danger . . . and the Strigoi are always close by.
Rose and Lissa must navigate their dangerous world, confront the temptations of forbidden love, and never once let their guard down, lest the evil undead make Lissa one of them forever . . .
---
Genre: Young Adult, Chick-lit, Romance
What's It All About? 
The first book in the #1 New York Times bestselling Princess Diaries series by Meg Cabot.
Mia Thermopolis is pretty sure there's nothing worse than being a five-foot-nine, flat-chested freshman, who also happens to be flunking Algebra. Is she ever in for a surprise.
First Mom announces that she's dating Mia's Algebra teacher. Then Dad has to go and reveal that he is the crown prince of Genovia. And guess who still doesn't have a date for the Cultural Diversity Dance?
The Princess Diaries is the first book in the beloved, bestselling series that inspired the feature film starring Anne Hathaway and Julie Andrews.
---
Genre: Young Adult, Paranormal Romance
Enter a hidden world…
Protecting humans from dangerous magical creatures is all in a day's work for a faerie training to be a guardian. Seventeen-year-old Violet Fairdale knows this better than anyone—she's about to become the best guardian the Guild has seen in years. That is, until a cute human boy who can somehow see through her faerie glamor follows her into the Fae realm. Now she's broken Guild Law, a crime that could lead to her expulsion.
The last thing Vi wants to do is spend any more time with the boy who got her into this mess, but the Guild requires that she return Nate to his home and make him forget everything he's discovered of the Fae realm. Easy, right? Not when you factor in evil faeries, long-lost family members, and inconvenient feelings of the romantic kind. Vi is about to find herself tangled up in a dangerous plot—and it'll take all her training to get out alive.
---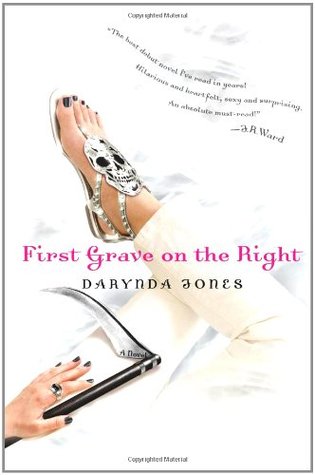 Genre: Paranormal Romance, Humor, Fantasy 
What's It All About? 
This whole grim reaper thing should have come with a manual.
Or a diagram of some kind.
A flow chart would have been nice.
Charley Davidson is a part-time private investigator and full-time grim reaper. Meaning, she sees dead people. Really. And it's her job to convince them to "go into the light." But when these very dead people have died under less than ideal circumstances (like murder), sometimes they want Charley to bring the bad guys to justice. Complicating matters are the intensely hot dreams she's been having about an entity who has been following her all her life…and it turns out he might not be dead after all. In fact, he might be something else entirely. But what does he want with Charley? And why can't she seem to resist him? And what does she have to lose by giving in?
With scorching-hot tension and high-octane humor, First Grave on the Right is your signpost to paranormal suspense of the highest order.
---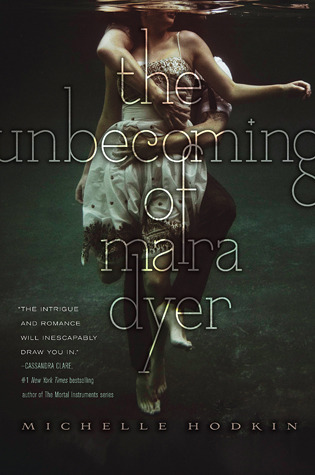 Genre: Young Adult, Paranormal Romance
What's It All About? 
Mara Dyer believes life can't get any stranger than waking up in a hospital with no memory of how she got there.
It can.
She believes there must be more to the accident she can't remember that killed her friends and left her strangely unharmed.
There is.
She doesn't believe that after everything she's been through, she can fall in love.
She's wrong.
---
Genre: Young Adult, Paranormal Romance
Two years ago, Scarlet awoke in the forest alone, afraid, and unable to remember anything. Lost and confused, her life was a mystery…until she met a boy with a familiar voice.
Gabriel Archer has a voice from her past, and Scarlet's determined to remember why. She immerses herself in his life only to discover he has a brother he's kept hidden from her: Tristan Archer.
Upon meeting Tristan, Scarlet's world becomes even more muddled. While she's instinctively drawn to Gabriel, she's impossibly drawn to Tristan–and confused out of her mind. As she tries to piece together her history Scarlet realizes her past…might just be the death of her.
---
Genre: New Adult, Contemporary Romance
What's It All About? 
Two names that didn't belong to us. Two shoes that did.
Intense and introspective, seventeen-year-old Hawthorne Macy knows all about being abandoned. She's felt the stark pain of being left behind by the people who are supposed to love her the most; her parents. Raised by her caring uncle on an old plantation, Hawthorne lives her life on the fringes of her small Southern town.
Until she meets his shoe.
Senior year, last period English class, and a pair of silent tennis shoes resting next to hers in the back of the room throws Hawthorne into a world she'd learned to stay outside of.
His name is Max Vincent, but in her mind, he's Heathcliff. The handsome eighteen-year-old boy behind the shoes will pull Hawthorne into a passionate and unforgettable adventure of self-discovery during a time when love seems impossible.
Shoes can tell a lot about a person. The journey they take you on can tell a lot about how they'll hold up.
---
Genre: New Adult, Contemporary Romance
What's It All About?
Twenty-year-old Camryn Bennett had always been one to think out-of-the-box, who knew she wanted something more in life than following the same repetitive patterns and growing old with the same repetitive life story. And she thought that her life was going in the right direction until everything fell apart.
Determined not to dwell on the negative and push forward, Camryn is set to move in with her best friend and plans to start a new job. But after an unexpected night at the hottest club in downtown North Carolina, she makes the ultimate decision to leave the only life she's ever known, far behind.
With a purse, a cell phone and a small bag with a few necessities, Camryn, with absolutely no direction or purpose boards a Greyhound bus alone and sets out to find herself. What she finds is a guy named Andrew Parrish, someone not so very different from her and who harbors his own dark secrets. But Camryn swore never to let down her walls again. And she vowed never to fall in love.
But with Andrew, Camryn finds herself doing a lot of things she never thought she'd do. He shows her what it's really like to live out-of-the-box and to give in to her deepest, darkest desires. On their sporadic road-trip he becomes the center of her exciting and daring new life, pulling love and lust and emotion out of her in ways she never imagined possible. But will Andrew's dark secret push them inseparably together, or tear them completely apart?
---
Genre: Young Adult, Contemporary Romance, Mystery 
What's It All About? 
When it comes to revenge, love is a dangerous complication.With a fierce rivalry raging between two warring families, falling in love is the deadliest thing Sophie could do. An epic debut set outside modern-day Chicago.
When five brothers move into the abandoned mansion in her neighbourhood, Sophie Gracewell's life changes forever. Irresistibly drawn to bad boy Nicoli, Sophie finds herself falling into a criminal underworld governed by powerful families. As the boys' dark secrets begin to come to light, Sophie is confronted with stinging truths about her own family, too. She must choose between two warring dynasties – the one she was born into, and the one she is falling in love with. When she does, blood will spill and hearts will break.
---
Genre: Young Adult, Paranormal Romance
What's It All About? 
Sara Grey's world shattered ten years ago when her father was brutally murdered. Now at seventeen, she is still haunted by memories of that day and driven by the need to understand why it happened. She lives a life full of secrets and her family and friends have no idea of the supernatural world she is immersed in or of Sara's own very powerful gift.
In her quest for answers about her father's death, Sara takes risks that expose her and her friends to danger and puts herself into the sights of a sadistic vampire. On the same fateful night she meets Nikolas, a warrior who turns Sara's world upside down and is determined to protect her even if it's the last thing she wants.
Sara's life starts to spin out of control as she is hunted by an obsessed vampire, learns that her friends have secrets of their own and reels from the truth about her own ancestry. Sara has always been fiercely independent but in order to survive now she must open herself to others, to reveal her deepest secrets. And she must learn to trust the one person capable of breaking down the walls around her.
---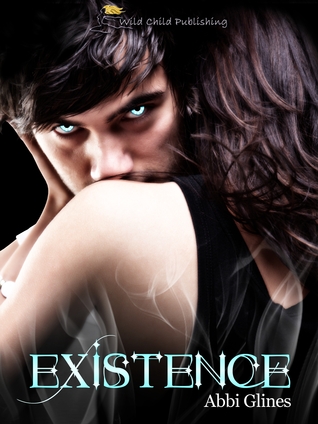 Genre: Young Adult, Paranormal Romance
What's It All About? 
What happens when you're stalked by Death? You fall in love with him, of course.
Pagan Moore doesn't cheat Death, but instead, falls in love with him.
Seventeen year old Pagan Moore has seen souls her entire life. Once she realized the strangers she often saw walking through walls were not visible to anyone else, she started ignoring them. If she didn't let them know she could see them, then they left her alone. Until she stepped out of her car the first day of school and saw an incredibly sexy guy lounging on a picnic table, watching her with an amused smirk on his face. Problem is, she knows he's dead.
Not only does he not go away when she ignores him, but he does something none of the others have ever done. He speaks. Pagan is fascinated by the soul. What she doesn't realize is that her appointed time to die is drawing near and the wickedly beautiful soul she is falling in love with is not a soul at all.
He is Death and he's about to break all the rules.
---
Genre: Young Adult, Paranormal Romance
What's It All About? 
I assumed I was human.
I assumed wrong.
I dream of death and warm blood on my hands. I dream of the day I burn the world to the ground. I dream of the day
I will finally die.
Running is something my mother taught me to do very well. I never knew why until the night I cause an earthquake and meet Isaiah. My shadow. My protector. My other half. I need him. I need his blood. He is the only one who can keep me hidden from the man who created me. The man who created
the monster.
The world is depending on me not to fall in love. But what happens when the temptation becomes too great and falling is my only option? Can I live knowing I will destroy the world because his touch is the only thing keeping me alive?
And how can I trust someone as lost as I am?
Touch Passion. Touch Power. Touch Smoke!
---
Genre: Paranormal Romance
What's It All About? 
Blood Slave.
Captured, taken from her beloved family and woods, Aria's biggest fear is not the imminent death facing her, but that she will be chosen as a blood slave for a member of the ruling vampire race. No matter what becomes of her though, Aria knows that she must keep her identity hidden from the monsters imprisoning her. She has already been branded a member of the rebellion, but the vampires do not know the true depth of her involvement with it, and they must never know. Though hoping for death, Aria's world is turned upside down when a vampire named Braith steps forward to claim her. He delays her execution, but Aria knows it's only a matter of time before he drains her, and destroys her. Especially once she learns his true identity as a prince within the royal family; the same royal family that started the war that ultimately brought down humankind, reducing them to nothing more than servants and slaves. Aria is determined to hate the prince, determined not to give into him in anyway, but his strange kindness, and surprising gentleness astonish her. Torn between her loyalties to the rebellion, and her growing love for her greatest enemy, Aria struggles to decide between everything she has ever known, and a love she never dreamed of finding.
Mature YA/New Adult. This book contains some language, violence, and sexual situations. Recommended for ages sixteen and up.
---
If for some crazy reason you haven't read a book by Wendy Higgins, YOU NEED TO!
Look through her website and find your next read! My two favorites are

Sweet Evil

and

Unknown

!