---
---
---
GENRE: Fiction
What's It All About?
Katie Brenner has the perfect life: a flat in London, a glamorous job, and a super-cool Instagram feed.
Ok, so the real truth is that she rents a tiny room with no space for a wardrobe, has a hideous commute to a lowly admin job, and the life she shares on Instagram isn't really hers.
But one day her dreams are bound to come true, aren't they?
Until her not-so perfect life comes crashing down when her mega-successful boss Demeter gives her the sack. All Katie's hopes are shattered. She has to move home to Somerset, where she helps her dad with his new glamping business.
Then Demeter and her family book in for a holiday, and Katie sees her chance. But should she get revenge on the woman who ruined her dreams? Or try to get her job back? Does Demeter – the woman with everything – have such an idyllic life herself? Maybe they have more in common than it seems.
And what's wrong with not-so-perfect, anyway?
---
GENRE: mystery & thriller
What's It All About? 
Two girls are forced into the woods at gunpoint. One runs for her life. One is left behind…
Twenty-eight years ago, Charlotte and Samantha Quinn's happy small-town family life was torn apart by a terrifying attack on their family home. It left their mother dead. It left their father — Pikeville's notorious defense attorney — devastated. And it left the family fractured beyond repair, consumed by secrets from that terrible night.
Twenty-eight years later, and Charlie has followed in her father's footsteps to become a lawyer herself — the ideal good daughter. But when violence comes to Pikeville again — and a shocking tragedy leaves the whole town traumatized — Charlie is plunged into a nightmare. Not only is she the first witness on the scene, but it's a case that unleashes the terrible memories she's spent so long trying to suppress. Because the shocking truth about the crime that destroyed her family nearly thirty years ago won't stay buried forever…
---
GENRE: Historical Fiction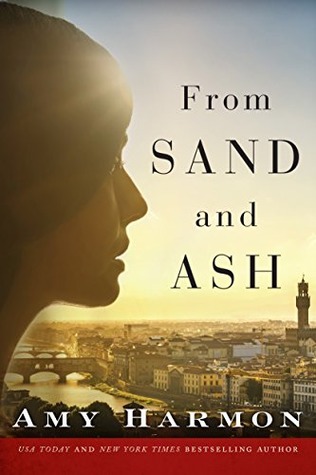 What's It All About? 
Italy, 1943—Germany occupies much of the country, placing the Jewish population in grave danger during World War II.
As children, Eva Rosselli and Angelo Bianco were raised like family but divided by circumstance and religion. As the years go by, the two find themselves falling in love. But the church calls to Angelo and, despite his deep feelings for Eva, he chooses the priesthood.
Now, more than a decade later, Angelo is a Catholic priest and Eva is a woman with nowhere to turn. With the Gestapo closing in, Angelo hides Eva within the walls of a convent, where Eva discovers she is just one of many Jews being sheltered by the Catholic Church.
But Eva can't quietly hide, waiting for deliverance, while Angelo risks everything to keep her safe. With the world at war and so many in need, Angelo and Eva face trial after trial, choice after agonizing choice, until fate and fortune finally collide, leaving them with the most difficult decision of all.
---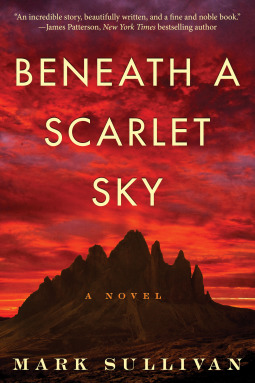 What's It All About? 
Pino Lella wants nothing to do with the war or the Nazis. He's a normal Italian teenager—obsessed with music, food, and girls—but his days of innocence are numbered. When his family home in Milan is destroyed by Allied bombs, Pino joins an underground railroad helping Jews escape over the Alps, and falls for Anna, a beautiful widow six years his senior.
In an attempt to protect him, Pino's parents force him to enlist as a German soldier—a move they think will keep him out of combat. But after Pino is injured, he is recruited at the tender age of eighteen to become the personal driver for Adolf Hitler's left hand in Italy, General Hans Leyers, one of the Third Reich's most mysterious and powerful commanders.
Now, with the opportunity to spy for the Allies inside the German High Command, Pino endures the horrors of the war and the Nazi occupation by fighting in secret, his courage bolstered by his love for Anna and for the life he dreams they will one day share.
---
What's It All About? 
1947. In the chaotic aftermath of World War II, American college girl Charlie St. Clair is pregnant, unmarried, and on the verge of being thrown out of her very proper family. She's also nursing a desperate hope that her beloved cousin Rose, who disappeared in Nazi-occupied France during the war, might still be alive. So when Charlie's parents banish her to Europe to have her "little problem" taken care of, Charlie breaks free and heads to London, determined to find out what happened to the cousin she loves like a sister.
1915. A year into the Great War, Eve Gardiner burns to join the fight against the Germans and unexpectedly gets her chance when she's recruited to work as a spy. Sent into enemy-occupied France, she's trained by the mesmerizing Lili, the "Queen of Spies", who manages a vast network of secret agents right under the enemy's nose.
Thirty years later, haunted by the betrayal that ultimately tore apart the Alice Network, Eve spends her days drunk and secluded in her crumbling London house. Until a young American barges in uttering a name Eve hasn't heard in decades, and launches them both on a mission to find the truth …no matter where it leads.
---
GENRE: FANTASY 
What's It All About? 
At the edge of the Russian wilderness, winter lasts most of the year and the snowdrifts grow taller than houses. But Vasilisa doesn't mind—she spends the winter nights huddled around the embers of a fire with her beloved siblings, listening to her nurse's fairy tales. Above all, she loves the chilling story of Frost, the blue-eyed winter demon, who appears in the frigid night to claim unwary souls. Wise Russians fear him, her nurse says, and honor the spirits of house and yard and forest that protect their homes from evil.
After Vasilisa's mother dies, her father goes to Moscow and brings home a new wife. Fiercely devout, city-bred, Vasilisa's new stepmother forbids her family from honoring the household spirits. The family acquiesces, but Vasilisa is frightened, sensing that more hinges upon their rituals than anyone knows.
And indeed, crops begin to fail, evil creatures of the forest creep nearer, and misfortune stalks the village. All the while, Vasilisa's stepmother grows ever harsher in her determination to groom her rebellious stepdaughter for either marriage or confinement in a convent.
As danger circles, Vasilisa must defy even the people she loves and call on dangerous gifts she has long concealed—this, in order to protect her family from a threat that seems to have stepped from her nurse's most frightening tales.
---
GENRE: ROMANCE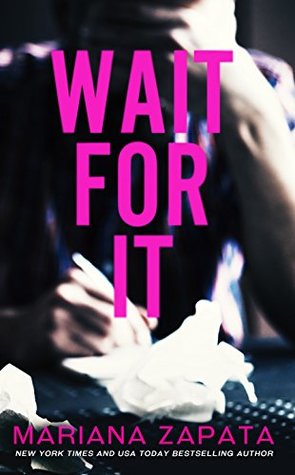 What's It All About? 
If anyone ever said being an adult was easy, they hadn't been one long enough.
Diana Casillas can admit it: she doesn't know what the hell she's doing half the time. How she's made it through the last two years of her life without killing anyone is nothing short of a miracle. Being a grown-up wasn't supposed to be so hard.
With a new house, two little boys she inherited the most painful possible way, a giant dog, a job she usually loves, more than enough family, and friends, she has almost everything she could ever ask for.
Except for a boyfriend.
Or a husband.
But who needs either one of those?
---
GENRE: SCIENCE FICTION
What's It All About? 
Sarat Chestnut, born in Louisiana, is only six when the Second American Civil War breaks out in 2074. But even she knows that oil is outlawed, that Louisiana is half underwater, that unmanned drones fill the sky. And when her father is killed and her family is forced into Camp Patience for displaced persons, she quickly begins to be shaped by her particular time and place until, finally, through the influence of a mysterious functionary, she is turned into a deadly instrument of war. Telling her story is her nephew, Benjamin Chestnut, born during war – part of the Miraculous Generation – now an old man confronting the dark secret of his past, his family's role in the conflict and, in particular, that of his aunt, a woman who saved his life while destroying untold others.
---
What's It All About? 
You know the future that people in the 1950s imagined we'd have? Well, it happened. In Tom Barren's 2016, humanity thrives in a techno-utopian paradise of flying cars, moving sidewalks, and moon bases, where avocados never go bad and punk rock never existed . . . because it wasn't necessary.
Except Tom just can't seem to find his place in this dazzling, idealistic world, and that's before his life gets turned upside down. Utterly blindsided by an accident of fate, Tom makes a rash decision that drastically changes not only his own life but the very fabric of the universe itself. In a time-travel mishap, Tom finds himself stranded in our 2016, what we think of as the real world. For Tom, our normal reality seems like a dystopian wasteland.
But when he discovers wonderfully unexpected versions of his family, his career, and—maybe, just maybe—his soul mate, Tom has a decision to make. Does he fix the flow of history, bringing his utopian universe back into existence, or does he try to forge a new life in our messy, unpredictable reality? Tom's search for the answer takes him across countries, continents, and timelines in a quest to figure out, finally, who he really is and what his future—our future—is supposed to be.
---
What's It All About? 
From the national bestselling author of Alice comes a familiar story with a dark hook—a tale about Peter Pan and the friend who became his nemesis, a nemesis who may not be the blackhearted villain Peter says he is…
There is one version of my story that everyone knows. And then there is the truth. This is how it happened. How I went from being Peter Pan's first—and favorite—lost boy to his greatest enemy.
Peter brought me to his island because there were no rules and no grownups to make us mind. He brought boys from the Other Place to join in the fun, but Peter's idea of fun is sharper than a pirate's sword. Because it's never been all fun and games on the island. Our neighbors are pirates and monsters. Our toys are knife and stick and rock—the kinds of playthings that bite.
Peter promised we would all be young and happy forever.
---
GENRE: HUMOR
What's It All About? 
Sometimes you just have to laugh, even when life is a dumpster fire. With We Are Never Meeting in Real Life., "bitches gotta eat" blogger and comedian Samantha Irby turns the serio-comic essay into an art form. Whether talking about how her difficult childhood has led to a problem in making "adult" budgets, explaining why she should be the new Bachelorette–she's "35-ish, but could easily pass for 60-something"–detailing a disastrous pilgrimage-slash-romantic-vacation to Nashville to scatter her estranged father's ashes, sharing awkward sexual encounters, or dispensing advice on how to navigate friendships with former drinking buddies who are now suburban moms–hang in there for the Costco loot–she's as deft at poking fun at the ghosts of her past self as she is at capturing powerful emotional truths.
---
GENRE: MEMOIR & AUTOBIOGRAPHY 
What's It All About? 
This profoundly moving memoir is the remarkable and inspiring true story of Sandra Uwiringyimana, a girl from the Democratic Republic of the Congo who tells the tale of how she survived a massacre, immigrated to America, and overcame her trauma through art and activism.
Sandra was just ten years old when she found herself with a gun pointed at her head. She had watched as rebels gunned down her mother and six-year-old sister in a refugee camp. Remarkably, the rebel didn't pull the trigger, and Sandra escaped.
Thus began a new life for her and her surviving family members. With no home and no money, they struggled to stay alive. Eventually, through a United Nations refugee program, they moved to America, only to face yet another ethnic disconnect. Sandra may have crossed an ocean, but there was now a much wider divide she had to overcome. And it started with middle school in New York.
In this memoir, Sandra tells the story of her survival, of finding her place in a new country, of her hope for the future, and how she found a way to give voice to her people.
---
What's It All About? 
"In the past, for reasons I try to explain, I've often felt I had to be careful in public, like I was up on a wire without a net. Now I'm letting my guard down." —Hillary Rodham Clinton, from the introduction of What Happened
For the first time, Hillary Rodham Clinton reveals what she was thinking and feeling during one of the most controversial and unpredictable presidential elections in history. Now free from the constraints of running, Hillary takes you inside the intense personal experience of becoming the first woman nominated for president by a major party in an election marked by rage, sexism, exhilarating highs and infuriating lows, stranger-than-fiction twists, Russian interference, and an opponent who broke all the rules. This is her most personal memoir yet.
In these pages, she describes what it was like to run against Donald Trump, the mistakes she made, how she has coped with a shocking and devastating loss, and how she found the strength to pick herself back up afterward. With humor and candor, she tells readers what it took to get back on her feet—the rituals, relationships, and reading that got her through, and what the experience has taught her about life. She speaks about the challenges of being a strong woman in the public eye, the criticism over her voice, age, and appearance, and the double standard confronting women in politics.
She lays out how the 2016 election was marked by an unprecedented assault on our democracy by a foreign adversary. By analyzing the evidence and connecting the dots, Hillary shows just how dangerous the forces are that shaped the outcome, and why Americans need to understand them to protect our values and our democracy in the future.
The election of 2016 was unprecedented and historic. What Happened is the story of that campaign and its aftermath—both a deeply intimate account and a cautionary tale for the nation.
---
GENRE: YOUNG ADULT FICTION
What's It All About? 
Pay close attention and you might solve this.
On Monday afternoon, five students at Bayview High walk into detention.
Bronwyn, the brain, is Yale-bound and never breaks a rule.
Addy, the beauty, is the picture-perfect homecoming princess.
Nate, the criminal, is already on probation for dealing.
Cooper, the athlete, is the all-star baseball pitcher.
And Simon, the outcast, is the creator of Bayview High's notorious gossip app.
Only, Simon never makes it out of that classroom. Before the end of detention Simon's dead. And according to investigators, his death wasn't an accident. On Monday, he died. But on Tuesday, he'd planned to post juicy reveals about all four of his high-profile classmates, which makes all four of them suspects in his murder. Or are they the perfect patsies for a killer who's still on the loose?
Everyone has secrets, right? What really matters is how far you would go to protect them.
---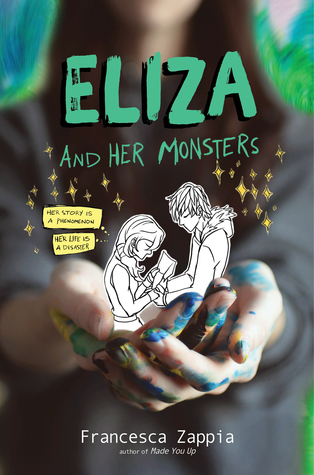 What's It All About? 
Her story is a phenomenon. Her life is a disaster.
In the real world, Eliza Mirk is shy, weird, and friendless. Online, she's LadyConstellation, the anonymous creator of the wildly popular webcomic Monstrous Sea. Eliza can't imagine enjoying the real world as much as she loves the online one, and she has no desire to try.
Then Wallace Warland, Monstrous Sea's biggest fanfiction writer, transfers to her school. Wallace thinks Eliza is just another fan, and as he draws her out of her shell, she begins to wonder if a life offline might be worthwhile.
But when Eliza's secret is accidentally shared with the world, everything she's built—her story, her relationship with Wallace, and even her sanity—begins to fall apart.
---
GENRE: YOUNG ADULT FANTASY & SCIENCE FICTION
What's It All About? 
For the millions who log in every day, Warcross isn't just a game—it's a way of life. The obsession started ten years ago and its fan base now spans the globe, some eager to escape from reality and others hoping to make a profit. Struggling to make ends meet, teenage hacker Emika Chen works as a bounty hunter, tracking down players who bet on the game illegally. But the bounty hunting world is a competitive one, and survival has not been easy. Needing to make some quick cash, Emika takes a risk and hacks into the opening game of the international Warcross Championships—only to accidentally glitch herself into the action and become an overnight sensation.
Convinced she's going to be arrested, Emika is shocked when instead she gets a call from the game's creator, the elusive young billionaire Hideo Tanaka, with an irresistible offer. He needs a spy on the inside of this year's tournament in order to uncover a security problem . . . and he wants Emika for the job. With no time to lose, Emika's whisked off to Tokyo and thrust into a world of fame and fortune that she's only dreamed of. But soon her investigation uncovers a sinister plot, with major consequences for the entire Warcross empire.
---
Happy Reading, Y'all!