This is difficult for me to write, because it pisses me off. But I'm a professional, so I will try and stick to the facts, and not go off on a bitch-rant tangent. Fingers crossed.
Faleena Hopkins is an author. She wrote a series titled Cocker Brothers. Each individual book includes the word cocky.  I have never heard of this author before Cocky-Gate started.
So, what is Cocky-Gate? Faleena believes other authors are trying to capitalize on her self-proclaimed success in the industry, by using the word cocky in their book titles.
Faleena has decided to trademark the word cocky. Here is the letter she is sending to authors who have used cocky in their title:
Hi Jamilla,

My name is Faleena Hopkins, author of Cocker Brothers, The Cocky Series,

The Federal Trademark Commission has granted me the official registered trademark of the word/mark "Cocky", no matter the font.

Trademark Registration number: 5447836

I am writing to you out of professional respect so that you may rename your book "Cocky Cowboy" which shares the same title as my book, and republish all of the versions (ebook, paperback, and Audible) on Amazon to keep your ratings and money earned.

My attorney at Morris Yom Entertainment Law has advised me that if I sue you I will win all the monies you have earned on this title, plus lawyer fees will be paid by you as well.

I will do that – but I would rather give you the option.

I have had this series established since June 16, 2016 and I take all of the hard work I put into establishing it very seriously.

Your hard work I also take seriously.

You have the opportunity to adjust, rename, and republish before taking further action. You can do so on Amazon without losing reviews.

Thank you,

Faleena Hopkins
---
Jamila, the author on the receiving end of this email, had no problem with Faleena's request, and promptly renamed her novel.
BEFORE 
AFTER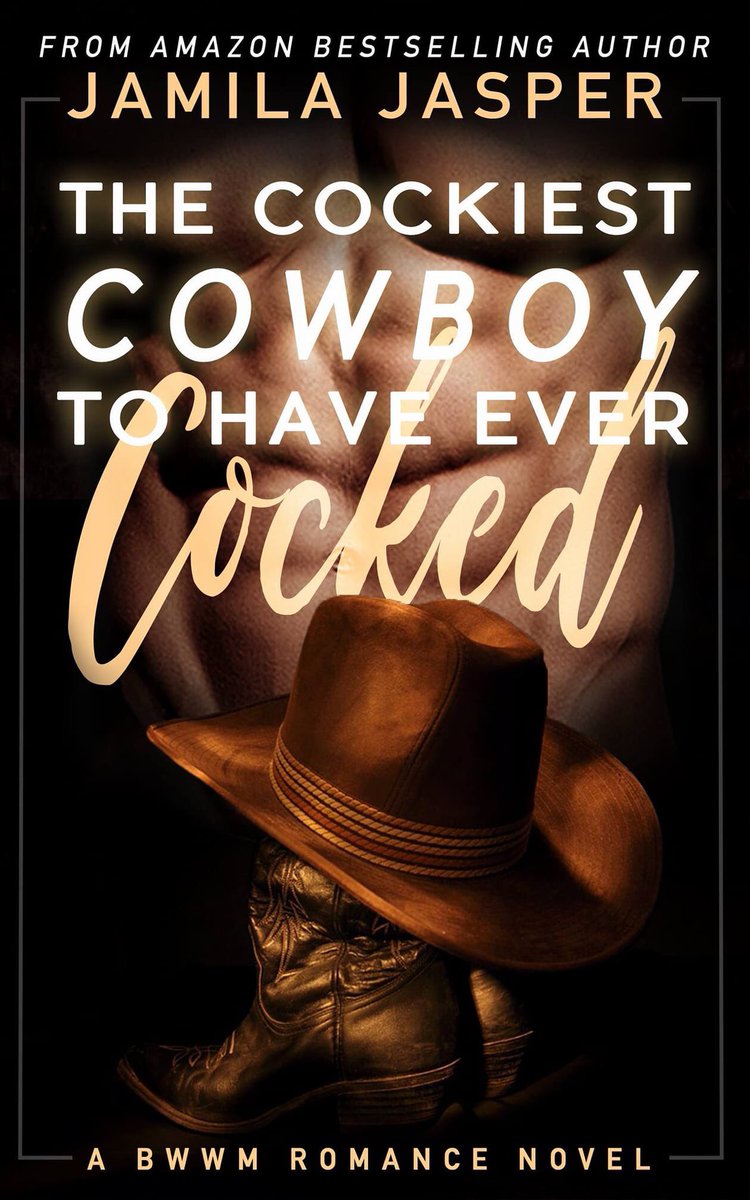 *Hold for applause for Jamila Jasper*
Also, if you'd like to purchase The Cockiest Cowboy to Have Ever Cocked…
---
On Amazon, If you type in Cocky Book, your computer will explode. Just kidding. But, there are thousands, let me repeat, THOUSANDS of books with the word cocky in them. Here is a tiny taste of the authors who will be affected. Most of which used cocky first.
-THE EMAIL AMAZON IS SENDING OUT TO AUTHORS- 
---
Since Cocky-Gate, Faleena has been none too happy with responses she is getting from the book community. Here is what Faleena has to say, we will title this:
-How noble of her- 
---
-what faleena wrote on Facebook-
For those authors and readers who think I'm sending my fans to one-star books, I'm currently the focus of cyber-bullying and the information you are receiving is designed to deceive you so that you will be inspired to fling hate at me.

THIS IS A WITCH HUNT.

They can republish their single book, keep the reviews, keep the money, keep the ratings… and some already have, with better titles. And I PROMOTED one in my group as a thank you because she was so kind during a time when I sorely needed it.

I applied for the trademark to protect the future of my series because it helps people. It's filled with love, hope, and respect to all human beings. Even the villains are redeemed and we learn why they did it, except Janet in my last book. Why she went after him is a mystery.

I would NEVER in a million years ask my readers to one-star, and in fact have done THE OPPOSITE many times when I have been the focus of attacks…the reason I filed for the trademark to begin with.

(see attached photo of just this morning when things started getting out of hand. You can tell by my reader's response that they're all used to me saying that sort of thing — We don't fling hate in my group, no matter how tempting.)

If you have read my series, it's about light and good people, and I live that in my life…which you can tell if you look into past posts here or anywhere. Look around and judge for yourself before you become THE VICTIM OF MANIPULATION.

EXAMPLE: (see attached photo — I've blacked out the names to protect them because cyber-shaming is wrong.) An author in her group was spreading the hate and manipulating her readers by acting as though she would protect them by confronting me herself "if they were too scared to" LIKE THEY WERE CHILDREN AND NOT GROWN WOMEN. It was offensive, so out of all the mud being slung at me, I spoke up and invited her to. It's sad.

You are not getting the whole story. 
And you are hurting someone. 
Is that what you want?
Because I have more faith in womankind.

Look around this page, my personal page, anywhere on the internet to see if there is ANY SIGN that I'm a bad person who deserves what they are doing to me?

Then ask, do I understand the publishing business? 
Did she do this for a reason? 
If people can keep their books, their reviews, their money… then why are they after this woman? What are they losing?

The ability to be found when future readers look for one of my books.

I send love and light to you all. Always have, always will.
---
-what faleena wrote on goodreads-

---
And in no relation to this article,
here is the definition of NARCISSISt: 
A narcissist is someone who is arrogant, an exhibitionist, vain, manipulative, and greedy for admiration. Often caused by childhood trauma and PTSD. Narcissists do not do well with sharing, especially when it comes to relationships and friendships do to their need of attention and admiration. They crave attention and often get jealous when others receive it more than them. Narcissist cannot be helped because they usually do not know that they are narcissistic.
---
You will also be happy to know that if you are one of the *witch hunters* who told her what she is doing is wrong, she forgives you.
---
-AND THE PLOT THICKENS- 
---
 If you'd like to sign a petition to stop the madness, here ya go:
https://petitions.moveon.org/sign/cancel-faleena-hopkins?source=n.fb.p
Here is another way to help!
COCKTALES, A LIMITED RELEASE ANTHOLOGY OF ORIGINAL, NEVER BEFORE PUBLISHED MATERIAL, FROM SOME OF YOUR FAVORITE BESTSELLING AUTHORS IS AVAILABLE NOW!
Each story was specifically written for this anthology.
The goal of the Cocktales Anthology is to raise funds to fight against obstruction of creative expression. Specifically, what we believe are obstruction attempts through the trademarking of common (single) words for titicular use in books / or as a book series (eBooks, print, and audio).
To Purchase: (Remember, this is a limited release… so hurry up lol.)
https://amzn.to/2xoJ9kC
Basically, a bunch of authors came together to write a satire/parody/haha book in order to raise funds to fight #cockygate. Because even though Faleena claims it's just super duper easy to change the title of your books and move on, it's not that easy. And being threatened with a massive lawsuit because someone claims they own a word is like super not fetch ??‍♀️.
FINAL VERDICT: THE COURT RULED

AGAINST

FALEENA!