-READ TO GET IN THE HALLOWEEN SPIRIT-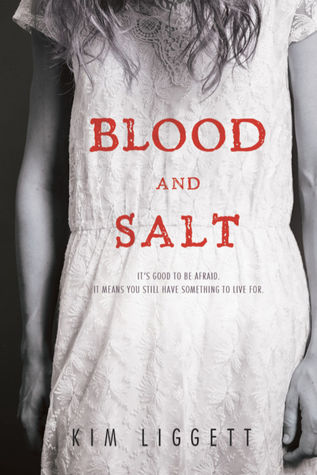 What's It All About?
Romeo and Juliet meets Children of the Corn in this one-of-a-kind romantic horror.
"When you fall in love, you will carve out your heart and throw it into the deepest ocean. You will be all in—blood and salt."
These are the last words Ash Larkin hears before her mother returns to the spiritual commune she escaped long ago. But when Ash follows her to Quivira, Kansas, something sinister and ancient waits among the rustling cornstalks of this village lost to time.
Ash is plagued by memories of her ancestor, Katia, which harken back to the town's history of unrequited love and murder, alchemy and immortality. Charming traditions soon give way to a string of gruesome deaths, and Ash feels drawn to Dane, a forbidden boy with secrets of his own.
As the community prepares for a ceremony five hundred years in the making, Ash must fight not only to save her mother, but herself—and discover the truth about Quivira before it's too late. Before she's all in—blood and salt.
---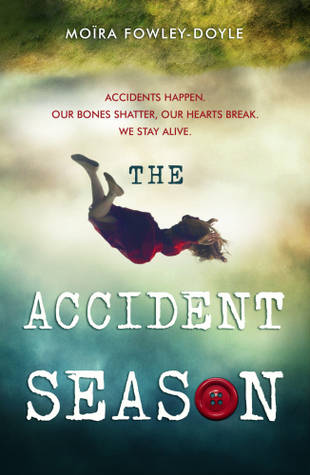 -What's it all about?-
A bewitching, dark and beautiful debut novel about a girl living in the shadow of a mysterious curse.
It's the accident season, the same time every year. Bones break, skin tears, bruises bloom.
The accident season has been part of seventeen-year-old Cara's life for as long as she can remember. Towards the end of October, foreshadowed by the deaths of many relatives before them, Cara's family becomes inexplicably accident-prone. They banish knives to locked drawers, cover sharp table edges with padding, switch off electrical items – but injuries follow wherever they go, and the accident season becomes an ever-growing obsession and fear.
But why are they so cursed? And how can they break free?
---
-what's it all about?-
Cas Lowood has inherited an unusual vocation: He kills the dead.
So did his father before him, until he was gruesomely murdered by a ghost he sought to kill. Now, armed with his father's mysterious and deadly athame, Cas travels the country with his kitchen-witch mother and their spirit-sniffing cat. They follow legends and local lore, destroy the murderous dead, and keep pesky things like the future and friends at bay.
Searching for a ghost the locals call Anna Dressed in Blood, Cas expects the usual: track, hunt, kill. What he finds instead is a girl entangled in curses and rage, a ghost like he's never faced before. She still wears the dress she wore on the day of her brutal murder in 1958: once white, now stained red and dripping with blood. Since her death, Anna has killed any and every person who has dared to step into the deserted Victorian she used to call home.
Yet she spares Cas's life.
---
-What's It All About?-
Strapped by a chauffeur's wages, Michael Rogers' want of a better life seems out of reach. Especially elusive is a magnificent piece of property in Kingston Bishop–unil a chance meeting with a beautiful heiress makes his dreams possible. Marrying her is the first step. Building the perfect home is the next. Unfortunately, Michael ignored the local warnings about the deadly curse buried in the tract of land, and living out his dreams may exact a higher price than he ever imagined.
Praised as one of Agatha Christie's most unusual forays into gothic, psychological suspense, this novel of fate, chance, and the nature of evil was a personal favorite of the author's as well.
---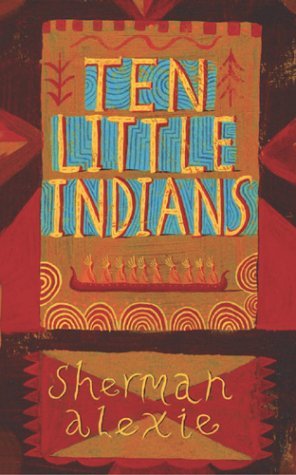 -What's It All About?-
Sherman Alexie offers nine poignant and emotionally resonant stories about Native Americans who find themselves at personal and cultural crossroads. In 'The Life and Times of Estelle Walks Above', an intellectual feminist Spokane Indian woman saves the lives of dozens of white women all around her, to the bewilderment of her only child. In 'Do You Know Where I Am?' two college sweethearts rescue a lost cat – a simple act that has profound moral consequences for the rest of their lives together. In 'What You Pawn I Will Redeem', a homeless Indian man must raise $1,000 in twenty-four hours to buy back the fancy dance outfit stolen from his grandmother fifty years earlier.
Even as they often make us laugh, Sherman Alexie's stories are driven by a haunting lyricism and naked candour that cut to the heart of the human experience.
---
-What's It All About?-
First, there were ten – a curious assortment of strangers summoned as weekend guests to a private island off the coast of Devon. Their host, an eccentric millionaire unknown to all of them, is nowhere to be found. All that the guests have in common is a wicked past they're unwilling to reveal – and a secret that will seal their fate. For each has been marked for murder. One by one they fall prey. Before the weekend is out, there will be none. And only the dead are above suspicion.
---
-What's It All About?-
Four simultaneous plane crashes. Three child survivors. A religious fanatic who insists the three are harbingers of the apocalypse. What if he's right?
The world is stunned when four commuter planes crash within hours of each other on different continents. Facing global panic, officials are under pressure to find the causes. With terrorist attacks and environmental factors ruled out, there doesn't appear to be a correlation between the crashes, except that in three of the four air disasters a child survivor is found in the wreckage.
Dubbed 'The Three' by the international press, the children all exhibit disturbing behavioural problems, presumably caused by the horror they lived through and the unrelenting press attention. This attention becomes more than just intrusive when a rapture cult led by a charismatic evangelical minister insists that the survivors are three of the four harbingers of the apocalypse. The Three are forced to go into hiding, but as the children's behaviour becomes increasingly disturbing, even their guardians begin to question their miraculous survival..
---
-What's It All About?-
Aging, self-absorbed rock star Judas Coyne has a thing for the macabre — his collection includes sketches from infamous serial killer John Wayne Gacy, a trepanned skull from the 16th century, a used hangman's noose, Aleister Crowley's childhood chessboard, etc. — so when his assistant tells him about a ghost for sale on an online auction site, he immediately puts in a bid and purchases it.
The black, heart-shaped box that Coyne receives in the mail not only contains the suit of a dead man but also his vengeance-obsessed spirit. The ghost, it turns out, is the stepfather of a young groupie who committed suicide after the 54-year-old Coyne callously used her up and threw her away. Now, determined to kill Coyne and anyone who aids him, the merciless ghost of Craddock McDermott begins his assault on the rocker's sanity.
---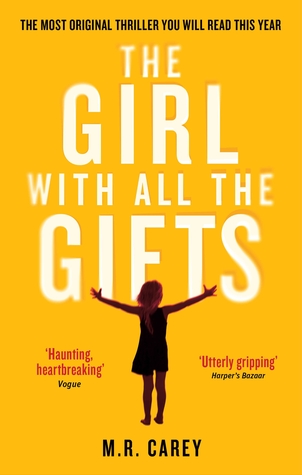 -What's It All About?-
Melanie is a very special girl. Dr. Caldwell calls her "our little genius."
Every morning, Melanie waits in her cell to be collected for class. When they come for her, Sergeant Parks keeps his gun pointing at her while two of his people strap her into the wheelchair. She thinks they don't like her. She jokes that she won't bite, but they don't laugh.
Melanie loves school. She loves learning about spelling and sums and the world outside the classroom and the children's cells. She tells her favorite teacher all the things she'll do when she grows up. Melanie doesn't know why this makes Miss Justineau look sad.
The Girl with All the Gifts is a sensational thriller, perfect for fans of Stephen King, Justin Cronin, and Neil Gaiman.
---
-What's It All About?-
Seven girls tied by time.
Five powers that bind.
One curse to lock the horror away.
One attic to keep the monsters at bay.
After the storm of the century rips apart New Orleans, sixteen-year-old Adele Le Moyne wants nothing more than her now silent city to return to normal. But with home resembling a war zone, a parish-wide curfew, and mysterious new faces lurking in the abandoned French Quarter, normal needs a new definition.
As the city murder rate soars, Adele finds herself tangled in a web of magic that weaves back to her own ancestors. Caught in a hurricane of myths and monsters, who can she trust when everyone has a secret and keeping them can mean life or death? Unless… you're immortal.
---
Happy Reading, Y'all!