this challenge is hella fun,
even if you aren't attending

origin

.
These are must reads!
---
DON'T KNOW WHAT THE ORIGIN EVENT IS?
"The Origin Event is a new signing event owned and brought to you by author Jennifer L. Armentrout, and the organizers of ApollyCon. This event is also sponsored by 1001 Dark Nights."
WHO WILL BE THERE?
It is typical for line-ups to change leading up to the event. I'm keeping a list of those who are no longer attending, because their work should absolutely still be read! Here are links to their Goodreads pages!
---
To Purchase Tickets: Origin Event
I'M GOING TO *ATTEMPT* TO READ A NOVEL BY EVERY SINGLE AUTHOR. FROM THE HELP OF OTHER ATTENDEES, HERE IS THE LIST!
Side Note: I chose a good handful of standalone novels rather than series'.
I don't want to break my brain.
---
This novel is a standalone.
Genre: YA Contemporary Romance, Mystery, Thriller
What's It All About?
When Ella is mysteriously attacked on her way home from a party, her entire life changes as she finds herself at the center of an attempted murder investigation. Ella tries to move on, but her attacker isn't done yet. He shows himself in the form of horrifying signs and symbols: a clown mask strewn on her bed, a dead bird in her backpack, a shadow moving past her window in the night. And as the weeks pass, it turns out that Ella isn't the only one being tormented. With the help of an old flame, Jensen Carver, and her friends and family, Ella tries to attain some sense of normalcy, but she can't seem to shake the feeling that there's a dark pattern hidden in the killer's every move. Suddenly, even those in her innermost circle seem suspicious. In her seemingly safe West Virginia town, Ella starts to wonder who she can trust
---
This novel is a part of a series.
Genre: NA Contemporary Romance
What's It All About?
I wanted to jump.
He made me fall.
As a celebrity, I lived in the public eye, but somewhere along the way, I'd lost myself in the spotlight.
Until he found me.
Sam Rivers was a gorgeous, tattooed stranger who saved my life with nothing more than a simple conversation.
But we were both standing on that bridge for a reason the night we met. The secrets of our pasts brought us together—and then tore us apart.
Could we find a reason to hold on as life constantly pulled us down?
Or maybe there's only one direction to go when two people fall in love at rock bottom—up.
---
This novel is a part of a series.
Genre: YA Paranormal Romance
What's It All About?
The spell was simple…
Cruentus Protectum (Defend the Blood)
But what do you do if your blood is your enemy?
Victoria Warrick has always known she was different. An outcast at school, she is no stranger to adversity. But when she receives an old journal for her seventeenth birthday, nothing prepares her for the dark secrets it holds — much less one that reveals she's a witch with unimaginable power.
What's more, when she meets the dazzling but enigmatic Christian Devereux, she has no idea how much her life is about to change. Enemies will hunt her. Friends will turn on her. The terrible curse that makes her blood run black will stop at nothing to control her. And Christian has a sinister secret of his own…
Without knowing whom to trust, can Victoria survive her blood's deadly desires? Or will she lose everything, including herself?
---
This novel is a part of a series.
Genre: Contemporary Romance
What's It All About?
Jo Meadows did what she always dreamed, following her father's footsteps and becoming a career firefighter. Still reeling from his sudden death, Jo attempts to settle roots where he had been the Chief. However, the new cocky Fire Chief, makes it difficult to stay focused on her goal, just like he has since they were kids.
Brian Cavanaugh is doing what he does best, taking command. After the Chief, his only father figure, passes away, he convinces Jo to come back to the department where her family is. While he's always had his pick of the ladies, he quickly realizes what he's been missing out on with Jo and what he's been giving up for his career.
Torn between their responsibilities and their attraction for each other, their history ignites a spark that neither can deny. But Brian's reputation for being a ladies' man and now becoming her new boss challenges their scorching chemistry. Will he be able to prove to her he's changed before Jo's past comes back to haunt them both?
**Book contains adult themes, graphic sexual scenes and language. Not recommended for readers under the age of 18**
---
This novel is a part of a series.
Genre: Contemporary Romance
What's It All About?
At twenty-seven Erin Decker has the perfect life; a thriving career, a dream home she shares with her best friend Noelle, and a secure relationship with Robert, her handsome and faithful boyfriend. Or so she thinks.
When her visions of a marriage proposal are met with the ultimate betrayal, Erin finds herself in the arms of sexy and strong-willed distraction, Walker Prescott.
Her summer becomes life changing as she realizes Walker has left her with a tiny piece of himself and no way to find him…until he suddenly shows up and turns her world upside down.
Can she let go of her past to make way for a future she never saw coming?
Can Walker be exactly what Erin needs?
Will he give her the perfect life she so desperately craves in the most unexpected way?
Warning: This book is intended for readers 18 and Up. Strong language and explicit sexual scenes.
---
This novel is a standalone.
Genre: Contemporary Romance
What's It All About?
Ten years I trained to be the best boxer there is. I had fighters blood pumping through my veins and I was a lethal opponent. One to be feared. Twelve years I spent with my first love, we were childhood sweethearts and I was ready to make her my wife. My brother would have been my best man, his wife would have been her maid of honor.
11 minutes 13 seconds.
That was all the time it took to rip my fucking world apart.
I. Am. Broken.
And not the kind of broken that can be fucking fixed. Ever. I will always be imprisoned in a darkness I can never fully escape from. Infected with a disease that can never be cured.
Rage.
Every fucking day I struggle to survive. I've not felt alive until now.
Until her.
Skylar fucking Barrett.
She is an actress, a millionaire, every man's wet dream. On the surface she has everything; wants for nothing. But I see what lies beneath her facade. She walks a fine line between the dark and the light. She's a sinner and a savior. And she has chosen me. She needs my protection and I. Need. Her.
I know I can protect her.
I know I can destroy her.
She is my redemption. My destruction.
But she is mine.
Even if it ruins us both.
---
This novel is a part of a series.
Genre: Contemporary Romance
What's It All About?
Gwen Alexandra does not need a man in her life. Especially not a man who looks like Chris Hemsworth and Joe Manganiello's love child. One wearing leather, riding a Harley, and covered in tattoos.
Gwen can bet every pair of her Manolos that Cade Fletcher is trouble. From the moment she meets him, the attraction sizzles between them. Gwen has a problem when it comes to attractive men in motorcycle clubs. The last one she got involved with almost killed her.
After healing physically, Gwen decides to get a new start in a small town, half a country away from the man who nearly cost her her life. She isn't in town five minutes when she runs into Cade, a man that is too sexy and dangerous for his own good.
She tries to keep away from him, to ignore the attraction between them. But the biker has other ideas, soon she is in way over her head. Her heart, and her life are in danger once again.
---
This novel is a part of a series.
Genre: NA Contemporary Romance
What's It All About?
Four years ago, my dreams were shattered in an instant.
I tried to pick up the pieces and glue them back together the best I knew how, but something was always missing.
A father for my two girls.
But then, Brody Murphy landed on my doorstep, literally. He was a carefree, playful hockey player who barged into my life and messed with my head. He left me more confused than I had ever been.
What if the one thing I thought I needed was the only thing holding me back?
---
This novel is a part of a series.
Genre: NA Contemporary Romance
What's It All About?
In this emotional and sexy New Adult debut from Brighton Walsh, the only thing more frightening than commitment is hope……
Aspiring chef Cade Maxwell is immediately, viscerally attracted to Winter Jacobson. But it's not her mouthwatering curves he's drawn to—it's the strange emptiness in her eyes. When Cade saves her from a drunken customer with grabby hands, he's shocked at her response……
Winter doesn't need Cade's help. After a lifetime of getting by on her own, she's happy to rely on herself. She's exactly seventy-six days away from graduating college, and if she can hold it together that long, she'll finally be able to rise above the crappy hand she was dealt.
But now, every time she turns around, Cade is there, ready to push her, smile at her, distract her from her plans. Winter knows she can't afford to open up—especially to a man she's terrified to actually want….
---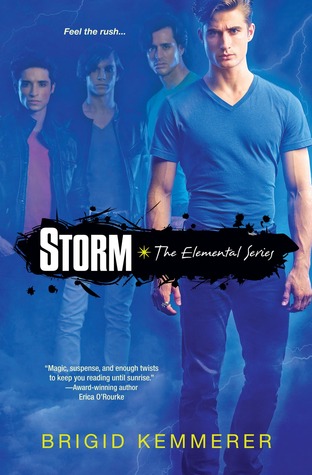 This novel is a part of a series.
Genre: YA Fantasy, High School
What's It All About?
Ever since her ex-boyfriend spread those lies about her, Becca Chandler is suddenly getting all the guys—all the ones she doesn't want. Then she saves Chris Merrick from a beating in the school parking lot. Chris is different. Way different: he can control water—just like his brothers can control fire, wind, and earth. They're powerful. Dangerous. Marked for death.
And now that she knows the truth, so is Becca.
Secrets are hard to keep when your life's at stake. When Hunter, the mysterious new kid around school, turns up with a talent for being in the wrong place at the right time, Becca thinks she can trust him. But then Hunter goes head-to-head with Chris, and Becca wonders who's hiding the most dangerous truth of all.
The storm is coming . . .
---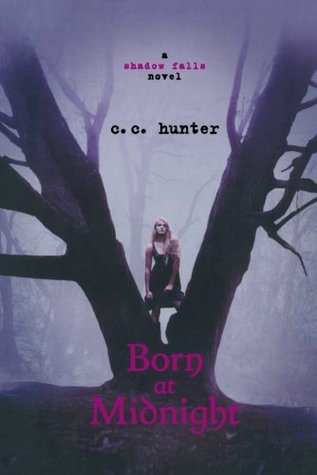 This novel is a part of a series.
What's It All About?
Don't miss this spectacular new series that will steal your heart and haunt your dreams, Welcome to Shadow Falls camp, nestled deep in the woods of a town called Fallen…
One night Kylie Galen finds herself at the wrong party, with the wrong people, and it changes her life forever. Her mother ships her off to Shadow Falls—a camp for troubled teens, and within hours of arriving, it becomes painfully clear that her fellow campers aren't just "troubled." Here at Shadow Falls, vampires, werewolves, shapeshifters, witches and fairies train side by side—learning to harness their powers, control their magic and live in the normal world.
Kylie's never felt normal, but surely she doesn't belong here with a bunch of paranormal freaks either. Or does she? They insist Kylie is one of them, and that she was brought here for a reason. As if life wasn't complicated enough, enter Derek and Lucas. Derek's a half-fae who's determined to be her boyfriend, and Lucas is a smokin' hot werewolf with whom Kylie shares a secret past. Both Derek and Lucas couldn't be more different, but they both have a powerful hold on her heart.
Even though Kylie feels deeply uncertain about everything, one thing is becoming painfully clear—Shadow Falls is exactly where she belongs…
---
This novel is a part of a series.
Genre: YA Dystopian Romance, Fantasy
What's It All About?
While the other girls in the walled city-state of Baalboden learn to sew and dance, Rachel Adams learns to track and hunt. While they bend like reeds to the will of their male Protectors, she uses hers for sparring practice.
When Rachel's father fails to return from a courier mission and is declared dead, the city's brutal Commander assigns Rachel a new Protector: her father's apprentice, Logan—the boy she declared her love to and who turned her down two years before. Left with nothing but fierce belief in her father's survival, Rachel decides to escape and find him herself.
As Rachel and Logan battle their way through the Wasteland, stalked by a monster that can't be killed and an army of assassins out for blood, they discover romance, heartbreak, and a truth that will incite a war decades in the making.
---
Genre: NA Contemporary Romance
What's It All About?
Sometimes it is the one who loves you who hurts you the most.
Lily hasn't always had it easy, but that's never stopped her from working hard for the life she wants. She's come a long way from the small town in Maine where she grew up
— she graduated from college, moved to Boston, and started her own business. So when she feels a spark with a gorgeous neurosurgeon named Ryle Kincaid, everything in Lily's life suddenly seems almost too good to be true.
Ryle is assertive, stubborn, maybe even a little arrogant. He's also sensitive, brilliant, and has a total soft spot for Lily. And the way he looks in scrubs certainly doesn't hurt. Lily can't get him out of her head. But Ryle's complete aversion to relationships is disturbing. Even as Lily finds herself becoming the exception to his "no dating" rule, she can't help but wonder what made him that way in the first place.
As questions about her new relationship overwhelm her, so do thoughts of Atlas Corrigan — her first love and a link to the past she left behind. He was her kindred spirit, her protector. When Atlas suddenly reappears, everything Lily has built with Ryle is threatened.
---
This novel is a part of a series.
Genre: YA Paranormal Romance, Fantasy
What's It All About?
Passion. Fate. Loyalty.
Would you risk it all to change your destiny?
The last thing Kelsey Hayes thought she'd be doing this summer was trying to break a 300-year-old Indian curse. With a mysterious white tiger named Ren. Halfway around the world. But that's exactly what happened. Face-to-face with dark forces, spellbinding magic, and mystical worlds where nothing is what it seems, Kelsey risks everything to piece together an ancient prophecy that could break the curse forever.
Tiger's Curse is the exciting first volume in an epic fantasy-romance that will leave you breathless and yearning for more.
---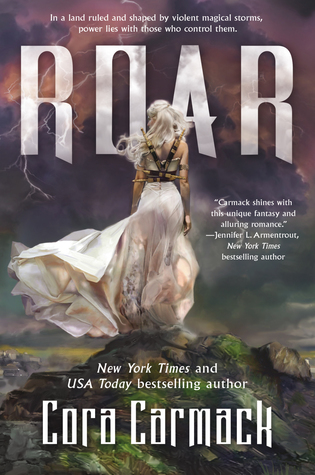 This novel is a part of a series.
Genre: YA Romance, Fantasy
What's It All About?
In a land ruled and shaped by violent magical storms, power lies with those who control them.
Aurora Pavan comes from one of the oldest Stormling families in existence. Long ago, the ungifted pledged fealty and service to her family in exchange for safe haven, and a kingdom was carved out from the wildlands and sustained by magic capable of repelling the world's deadliest foes. As the sole heir of Pavan, Aurora's been groomed to be the perfect queen. She's intelligent and brave and honorable. But she's yet to show any trace of the magic she'll need to protect her people.
To keep her secret and save her crown, Aurora's mother arranges for her to marry a dark and brooding Stormling prince from another kingdom. At first, the prince seems like the perfect solution to all her problems. He'll guarantee her spot as the next queen and be the champion her people need to remain safe. But the more secrets Aurora uncovers about him, the more a future with him frightens her. When she dons a disguise and sneaks out of the palace one night to spy on him, she stumbles upon a black market dealing in the very thing she lacks—storm magic. And the people selling it? They're not Stormlings. They're storm hunters.
Legend says that her ancestors first gained their magic by facing a storm and stealing part of its essence. And when a handsome young storm hunter reveals he was born without magic, but possesses it now, Aurora realizes there's a third option for her future besides ruin or marriage.
She might not have magic now, but she can steal it if she's brave enough.
Challenge a tempest. Survive it. And you become its master.
---
This novel is a standalone.
Genre: M M Contemporary Romance
What's It All About?
Football never tasted this sweet.
Tanner, the hunky college football star, is home for the summer. Billy, the budding dessert chef, is about to have his hot-fudge-glazed world flipped upside-down. Get ready for the "sweetest" romance you've ever tasted.
Contains: hot man-on-man action, a whole lotta southern small town sass, and ice cream.
This is a "sweet & steamy" male/male romance with humor, an HEA, and NO cheating.
BONUS CONTENT: Your special Kindle edition also comes with TWO complimentary male/male stories! After you read Football Sundae, you can enjoy two novellas from the Brazen Boys series: "Dog Tags" and "Slippery When Wet"
---
This novel is a part of a series.
Genre: NA Contemporary Romance
What's It All About?
Classical musician Maddie Taylor secretly dreams of a louder life, but geeky girls like her don't get to be rock stars. That is, until tattooed singer Jared Cross catches her playing guitar and invites her to join his band on The Sound, a reality TV show competition.
Once on the show, Maddie discovers there's more to Jared than his flirty smile and bad boy reputation. With each performance their attraction becomes impossible to ignore, but when the show pressures them to stay single, they're forced to keep their relationship secret.
As the competition heats up, Jared will do whatever it takes for his band to win, and Maddie must decide if following her dream is worth losing her heart.
---
This novel is a standalone novella.
Genre: Contemporary Romance
What's It All About?
A ranchers only dating site?
Go ahead, read it again, I'll wait.
No, this is not a joke.
Just ask Ophelia Cooper.
Her life is quickly spinning out of control and her best friend decides to cheer her up by setting her up with an account on a ranchers only matchmaking site. Lia scoffs at the idea, but eventually, a cold, empty bed and dirty dreams about the obnoxious, egotistical, but really freaking hot cowboy next door, are enough to convince her to give it a shot.
Or you could talk to James Locke.
His little sister, Rose, insists that he needs to date or he'll wind up even grumpier and alone. A misunderstanding causes him to fight his strong attraction to his sexy, red-headed neighbor, turning him into a jerk and burning that bridge. Rose takes matters into her own hands and sets him up on a dating site for ranchers only. A wake up call makes him realize what he might have had with the beautiful Ophelia. So, he decides to try out the site, hoping he still has a chance at love.
We all know you're thinking that people using an online dating site are desperate. Don't deny it. Besides, you may be right. That doesn't mean it doesn't work.
Hopefully, James and Lia will have the last laugh as they ride off into the sunset, happy and in love.
---
This novel is a part of a series.
Genre: Paranormal Romance
What's It All About?
A shifter battling his wolf instincts…
A woman living a life of obligation and lies…
A moment of fate interrupted by danger.
Rebel Lynch has spent two hundred years searching for balance between his human side and his inner wolf. As a den President of The Feral Breed Motorcycle Club, a lack of control over the beast within isn't just a pain in the tail, it's a death sentence. One served by his club brothers: the judges, jury, and executioners of the wolf-shifting community.
At Amnesia Gentlemen's Club, customers and staff check their real-world identities at the door. Charlotte, one of the club's best waitresses, ditched her legit career in corporate IT because she needs the kind of income those pesky IRS folks can't track. When the smart-mouthed bombshell pulls a gig serving a private party, she expects nothing more than a few extra tips. That is until dirty-talking Rebel Lynch strolls into the room looking like sin incarnate, flashing motorcycle club colors, and blasting Charlotte's expectations about work, life, and love straight to hell.
One glance at Charlotte and Rebel knows she's his fated mate. But a wolf shifter is attacking women at the club, threatening Charlotte's life, and putting the entire shifter community at risk of exposure. Rebel and his Feral Breed MC brothers must find the crazed shifter before he strikes again. If Rebel can't uncover the new monster in their midst—and learn to rein in the protective instincts of a fully mated Alpha—his future with Charlotte will be dead on arrival.
---
This novel is a part of a series.
Genre: Contemporary Romance
What's It All About?
For Miles Conrad, moving to Hampton, Georgia was a way to escape the darkness of his past.
Working as a bartender, he has family and the simple life he never had before.
But sometimes, the past doesn't want to stay where it belongs, especially when it comes to Reanna "Ray" Adams. She's the girl he could never have. The girl he could only dream of having, yet the same girl who could get under his skin like nothing else.
And it seems that no matter how far he can run from everything that is Ray, it'll never be far enough.
But things aren't the same.
He has changed.
In a lot of ways.
But….
All it takes is one moment.
One twisted second…
To shatter everything.
---
This novel is a standalone.
Genre:  New Adult, Fantasy
What's It All About? 
"The Nephilim were on the Earth in those days, and also afterward, when the sons of God came into the daughters of man and they bore children to them. These were the mighty men who were of old, the heroes of renown." Genesis 6:4
I am a Nephilim, and a princess.
I do not follow The One God.
I am destined to be a queen, to rule a city beside whichever aged Nephilim king or prince my father betroths me to.
And then I meet Japheth, son of Noah, son of Lamech, and he changes everything.
He changes me, and his father changes the world.

---
This novel is a part of a series.
Genre: Contemporary Romance, Erotica
What's It All About?
New York Times bestselling author J. Kenner kicks off a smoking hot, emotionally compelling new trilogy that returns to the world of her beloved Stark novels: Release Me, Claim Me, and Complete Me. Say My Name features Jackson Steele, a strong-willed man who goes after what he wants, and Sylvia Brooks, a disciplined woman who's hard to get—and exactly who Jackson needs.
I never let anyone get too close—but he's the only man who's ever made me feel alive.

Meeting Jackson Steele was a shock to my senses. Confident and commanding, he could take charge of any room . . . or any woman. And Jackson wanted me. The mere sight of him took my breath away, and his touch made me break all my rules.
Our bond was immediate, our passion untamed. I wanted to surrender completely to his kiss, but I couldn't risk his knowing the truth about my past. Yet Jackson carried secrets too, and in our desire we found our escape, pushing our boundaries as far as they could go.
Learning to trust is never easy. In my mind, I knew I should run. But in my heart, I never felt a fire this strong—and it could either save me or scorch me forever.
Say My Name is intended for mature audiences.

---
This novel is a part of a series.
Genre: NA Contemporary Romance
What's It All About?
Opposites in every way . . . except the one that matters
Shaw Landon loved Rule Archer from the moment she laid eyes on him. Rule is everything a straight-A pre-med student like Shaw shouldn't want—and the only person she's never tried to please. She isn't afraid of his scary piercings and tattoos or his wild attitude. Though she knows that Rule is wrong for her, her heart just won't listen.
To a rebel like Rule Archer, Shaw Landon is a stuck-up, perfect princess-and his dead twin brother's girl. She lives by other people's rules; he makes his own. He doesn't have time for a good girl like Shaw-even if she's the only one who can see the person he truly is.
But a short skirt, too many birthday cocktails, and spilled secrets lead to a night neither can forget. Now, Shaw and Rule have to figure out how a girl like her and a guy like him are supposed to be together without destroying their love . . . or each other.
---
This novel is a standalone.
Genre: NA Contemporary Romance
What's It All About?
It all started with a pinky swear…
Linden McGregor is tall, rugged, and gunslinger handsome; a helicopter pilot with a Scottish brogue and charm to spare. He's also one of Stephanie Robson's best friends and has fit into that box for as long as she's known him.
But some relationships can't be boxed, can't be classified, can't be tamed.
Back in their mid-twenties and tired of the competitive hit-or-miss dating scene of San Francisco, Steph and Linden made a pact to marry each other if neither one of them are in a serious relationship by the time they hit thirty.
It sounds like fun and games but as the years to thirty tick past and lovers come and go out of their lives, the pact becomes larger than life.
Sex is inevitable. Friendships are tested. Hearts are on the line.
The pact is about to change everything.
---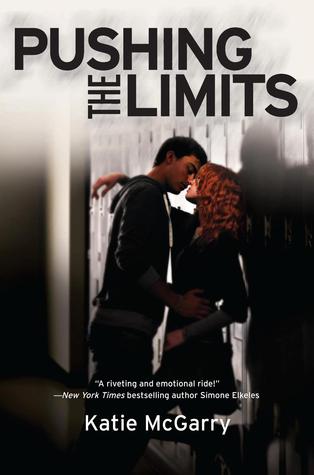 This novel is a part of a series.
Genre: NA Contemporary Romance
What's It All About?
"I won't tell anyone, Echo. I promise." Noah tucked a curl behind my ear. It had been so long since someone touched me like he did. Why did it have to be Noah Hutchins? His dark brown eyes shifted to my covered arms. "You didn't do that-did you? It was done to you?" No one ever asked that question. They stared. They whispered. They laughed. But they never asked.
So wrong for each other…and yet so right.
No one knows what happened the night Echo Emerson went from popular girl with jock boyfriend to gossiped-about outsider with "freaky" scars on her arms. Even Echo can't remember the whole truth of that horrible night. All she knows is that she wants everything to go back to normal. But when Noah Hutchins, the smoking-hot, girl-using loner in the black leather jacket, explodes into her life with his tough attitude and surprising understanding, Echo's world shifts in ways she could never have imagined. They should have nothing in common. And with the secrets they both keep, being together is pretty much impossible. Yet the crazy attraction between them refuses to go away. And Echo has to ask herself just how far they can push the limits and what she'll risk for the one guy who might teach her how to love again…
---
This novel is a standalone.
Genre: Adult Contemporary Romance
What's It All About?
Red is living life in the spotlight, a place she always dreamed of. Stripping was a way of escaping from her past, and it was something she was well-known for. But, Red's fight to remain queen isn't the only battle she's facing. And when the war against her addiction is won, it's not in her favor.
Facing three to five years in a federal penitentiary, Red feels like her life is over. But just like he always does, Luke Carmical, her childhood best friend, comes to the rescue. Only this time he's brought the Devil's Renegades member Regg with him. Having no other option, Red is forced to spend the next ninety days in a place she's never been and in the care of a man she hardly knows.
Spending three months of her life on a secluded farm turns out to be a lot more than Red bargained for. Because, it's there that Regg stands by her side through endless hours of withdrawal, constant mood swings and restless pacing. It's there that the MC family reminds her of their motto: love, loyalty and respect. And it's there she learns that hitting rock bottom, doesn't keep you from falling…in love.
---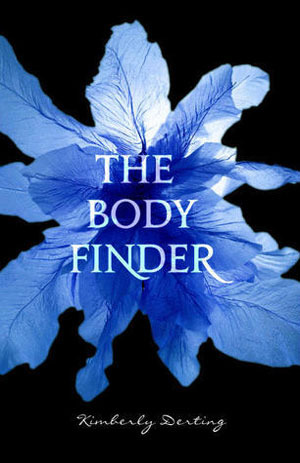 This novel is a part of a series.
Genre: YA Paranormal Romance, Mystery, Fantasy
What's It All About?
Violet Ambrose is grappling with two major issues: Jay Heaton and her morbid secret ability. While the sixteen-year-old is confused by her new feelings for her best friend since childhood, she is more disturbed by her "power" to sense dead bodies—or at least those that have been murdered. Since she was a little girl, she has felt the echoes that the dead leave behind in the world… and the imprints that attach to their killers.
Violet has never considered her strange talent to be a gift; it mostly just led her to find the dead birds her cat had tired of playing with. But now that a serial killer has begun terrorizing her small town, and the echoes of the local girls he's claimed haunt her daily, she realizes she might be the only person who can stop him.
Despite his fierce protectiveness over her, Jay reluctantly agrees to help Violet on her quest to find the murderer—and Violet is unnerved to find herself hoping that Jay's intentions are much more than friendly. But even as Violet is getting closer and closer to discovering a killer… she might become his next prey.
---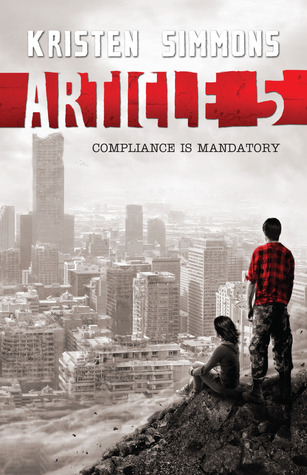 This novel is a part of a series.
Genre: YA Dystopian Romance
What's It All About?
New York, Los Angeles, and Washington, D.C., have been abandoned.
The Bill of Rights has been revoked, and replaced with the Moral Statutes.
There are no more police—instead, there are soldiers. There are no more fines for bad behavior—instead, there are arrests, trials, and maybe worse. People who get arrested usually don't come back.
Seventeen-year-old Ember Miller is old enough to remember that things weren't always this way. Living with her rebellious single mother, it's hard for her to forget that people weren't always arrested for reading the wrong books or staying out after dark. It's hard to forget that life in the United States used to be different.
Ember has perfected the art of keeping a low profile. She knows how to get the things she needs, like food stamps and hand-me-down clothes, and how to pass the random home inspections by the military. Her life is as close to peaceful as circumstances allow.
That is, until her mother is arrested for noncompliance with Article 5 of the Moral Statutes. And one of the arresting officers is none other than Chase Jennings—the only boy Ember has ever loved.
---
This novel is a standalone novella.
Genre: Erotica, Menage, Romance
What's It All About?
Callie Davis stumbles upon two of her three male roommates in a surprising, molten-hot midnight tryst and discovers a side of herself she never knew existed. Desire to play with them grips her, and she can't stop fantasizing about having multiple men, particularly her three long-time best friends.
Callie is thrilled when a guys' night out gives her the perfect opportunity to recreate her fantasy, with the help of a threesome porn video and a bag of sex toys. That is, until Lucas, Jack and Noah return early and catch her in the act. More than anything, the guys want to make her fantasy come true. But Callie has a secret, and she can't help wondering if being with all three men will risk the future she's always wanted with one of them.
As three strong sets of hands caress and undress her, Callie surrenders to desire, because sometimes you just gotta say…yes.
---
This novel is a standalone.
Genre: Contemporary Romance
What's It All About? 
You have the right to remain sexy.
Anything you say can and will be used to get you in my bed.
You have the right to use my body to give yourself a delirious, life-changing orgasm.
If you have trouble… don't worry, I'm a bit of an expert in that department.
There's nothing 'thin' about my blue line, if you catch my drift, and trust me, I know how to put those handcuffs to good use.
***
Livia Ward wants a baby before she's thirty.  And even though Officer Chase Kelly is exactly the kind of cocky jerk this librarian has sworn off, he is undeniably hot.  Both of them think they can give each other what they want—a few nights of fun for Officer Kelly, a no-strings baby for Livia—but this hot cop is about to learn that sex, babies, and love don't always play by the rules.
---
This novel is a part of a series.
Genre: YA Contemporary Romance, Suspense
What's It All About?
The first in a sexy contemporary romance series featuring the Lawless siblings—from New York Times bestselling author Lexi Blake.
The Lawless siblings are bound by vengeance. Riley, Drew, Brandon, and Mia believe the CEO of StratCast orchestrated their parents' murder twenty years ago to steal their father's software program. And there's only one way Riley can find some solid evidence…
Heir to the StratCast legacy, Ellie Stratton hires a new attorney to handle a delicate business matter—and she's shocked by her attraction to him. Over the course of a few weeks, Riley becomes her lover, her friend, her everything. But when her life is threatened, Ellie discovers that Riley is more obsessed with settling an old score than in the love she thought they were building. And Riley must choose between a revenge he's prepared for all his life and the woman he's sure he can't live without…
---
This novel is a part of a series.
Genre: Contemporary Romance
What's It All About?
The most romantic place she never wanted to be . . .
Pepper Knight moved to Everland, Georgia, as step one in her plan for a successful legal career. But after this big-city gal's plans go awry, going home with her tail between her legs isn't an option. So when the town vet-and her sexy new neighbor-offers Pepper a temporary dog-walking job, she jumps at the chance. No one needs to know that man's best friend is her worst nightmare . . . or that Everland's hot animal whisperer leaves her panting.
The last thing Rhett Valentine wants is to be the center of small-town gossip. After his first love left him at the altar, he's been there, done that. These days, life is simple, just the way he likes it. But sultry southern nights get complicated once sparks fly between him and the knockout next door. When she proposes a sexy, secret fling-all the deliciousness and none of the prying neighbors-it seems too good to be true. And it is. Because Pepper's determined to leave Love Street, and when she goes, she just might take his heart with her . . .
---
Genre: YA Paranormal Romance, Fantasy
What's It All About?
Rain Ryland has never belonged anywhere, He's used to people judging him for his rough background, his intimidating size, and now, his orphan status. He's always been on the outside, looking in, and he's fine with that. Until he moves to New Wurzburg and meets Friederike Burkhart.
Freddie isn't like normal teen girls, though. And someone wants her dead for it. Freddie warns he'd better stay far away if he wants to stay alive, but Rain's never been good at running from trouble. For the first time, Rain has something worth fighting for, worth living for. Worth dying for.
---
My Clarity is a standalone novel.
Genre: NA Contemporary Romance
What's It All About?
Still reeling from the death of her father, Alexandria hopes to find both independence and reprieve from her grief by heading off to college. However, life throws her a serious curveball when she discovers that her roommate isn't quite the person she had imagined.
Smoking, tattoos, and street racing for fast cash are Elijah's only interests. A harsh life has made him apathetic and indifferent, until Alexandria enters his life. When their paths cross, turmoil abounds.
An inevitable encounter, an undeniable attraction, and an unexpected chance at love—will it be enough?
** This is a New Adult romance novel recommended for ages 18+
due to sexual content and mature subject matter.**
---
This novel is a part of a series.
Genre: NA Contemporary Romance
What's It All About?
A matter of secrets…
Undercover cop Logan "Kash" Ryan can't afford a distraction like his new neighbor Rachel Masters, even if she's the most beautiful woman he's ever seen. To catch a serial killer, he needs to stay focused, yet all he can think about is the feisty, long-legged coed whose guarded nature intrigues him
A matter of lies…
Deceived and hurt before, Rachel would rather be a single, crazy cat lady than trust another guy, especially a gorgeous, tattooed bad boy with a Harley, like Kash. But when his liquid-steel eyes meet hers, it takes all of Rachel's will-power to stop herself from exploring his hot body with her own.
A matter of love…
As much as they try to keep it platonic, the friction between them sparks an irresistible heat that soon consumes them. Can Kash keep Rachel's heart and her life safe even as he risks his own? Will she be able to forgive his lies … or will she run when she discovers the dangerous truth?
---
This novel is a part of a series.
Genre: NA Contemporary Romance, Humor
What's It All About?
"I have a proposition for you." Kacey should have run the minute those words left Seattle millionaire Jake Titus's mouth. It's been years since Kacey's seen her childhood friend Jake, but the minute Jake mentions his ill grandmother, Kacey is ready to do anything for the sweet old woman. And if that means pretending they're engaged for her sake-so be it.
But Kacey wasn't counting on Jake's older brother Travis still being there. She calls him "Satan" for a reason: she's never forgotten the way he teased and taunted her. Yet when they meet again, Travis's gorgeous smile is a direct hit to her heart . . . and Kacey's more confused than ever. As the days pass, only one thing starts to become alarmingly clear-she never should have accepted Jake's deal . . .
---
This novel is a part of a series.
Genre: Dark Paranormal Romance
What's It All About?
Twenty-two years ago, I was cut from a cold, sodden womb, and cradled in the filth and poverty of Chicago's concrete arms. Statistically, I wasn't supposed to survive these streets past the age of eighteen.
Fate had a different plan.
I was bred for one purpose and one purpose only: to unleash death and destruction on my world.
My thoughts are power.
My words are weapons.
Evil created me then grace tried to save me. But first… they tried to kill me.
They call themselves the Se7en. They are sin and salvation, and everything we've feared from the beginning of time. And their leader is the deadliest of them all.
He doesn't lose.
He doesn't compromise.
And most importantly, he doesn't distract himself with mortal weakness.
Not until me.
Kill one to save a million.
That's what he told me when he took me as his prisoner.
Kill one to save a million.
That's what he's been trying to tell himself ever since he took me into his arms.
---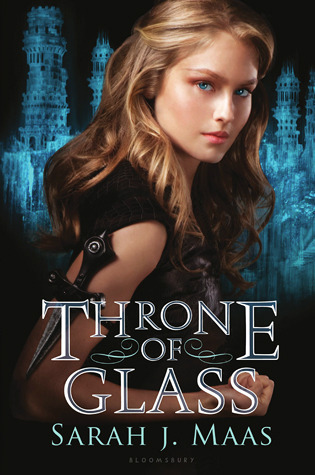 This novel is a part of a series.
Sarah will no longer be attending. BUT! Sarah will be sending swag.
"Her publisher is going to be sending us some awesome Kingdom of Ash tour exclusives to give away on a first come first serve basis. They will also be sending us SJM's signature stamp for any attendees who want to bring their books to get stamped. I know it doesn't totally make up for her not being able to be there in person but it's pretty darn cool of them to do that for us!"
Genre: YA Romance, Fantasy
What's It All About?
After serving out a year of hard labor in the salt mines of Endovier for her crimes, 18-year-old assassin Celaena Sardothien is dragged before the Crown Prince. Prince Dorian offers her her freedom on one condition: she must act as his champion in a competition to find a new royal assassin.
Her opponents are men-thieves and assassins and warriors from across the empire, each sponsored by a member of the king's council. If she beats her opponents in a series of eliminations, she'll serve the kingdom for four years and then be granted her freedom. Celaena finds her training sessions with the captain of the guard, Westfall, challenging and exhilarating. But she's bored stiff by court life. Things get a little more interesting when the prince starts to show interest in her … but it's the gruff Captain Westfall who seems to understand her best.
Then one of the other contestants turns up dead … quickly followed by another. Can Celaena figure out who the killer is before she becomes a victim? As the young assassin investigates, her search leads her to discover a greater destiny than she could possibly have imagined.
---
This novel is a standalone.
Genre: YA Romance, Historical Fiction
What's It All About?
Seventeen year old Lady Alexandra is strong-willed and sharp-tongued; in a house full of older brothers and their friends, she had to learn to hold her own. Not the best makings for an aristocratic lady in Regency London. Yet her mother still dreams of marrying Alex off to someone safe, respectable, and wealthy. But between ball gown fittings, dances, and dinner parties, Alex, along with her two best friends, Ella and Vivi, manages to get herself into what may be her biggest scrape yet.
When the Earl of Blackmoor is mysteriously killed, Alex decides to help his son, the brooding and devilishly handsome Gavin, uncover the truth. But will Alex's heart be stolen in the process? In an adventure brimming with espionage, murder, and other clandestine affairs, who could possibly have time to worry about finding a husband? Romance abounds as this year's season begins!
---
This novel is a part of a series.
Genre: Contemporary Romance, Erotica, BDSM
What's It All About?
She didn't know what she wanted…
Morgan O'Malley has seen a lot of kinky things as the hostess of a cable sex talk show. But she's never met a man like Jack Cole before. A self-proclaimed dominant, he's as alpha as a male can get—and good for Morgan to have around when an obsessed stalker ratchets up his attempts to get to her.
Until he made her beg for it.
Though Jack is a bodyguard, Morgan feels anything but safe in his presence because, slowly and seductively, Jack is bringing her deepest fantasies to the surface. And when he bends her to his will, what's more shocking than her surrender is how much she enjoys it—and starts to crave his masterful touch. A willing player in Jack's games, Morgan knows that his motives aren't pure, but she has no idea how personal they are…
---
This novel is a part of a series.
Genre: YA Contemporary Romance, Realistic Fiction
What's It All About?
A fresh, urban twist on the classic tale of star-crossed lovers.
When Brittany Ellis walks into chemistry class on the first day of senior year, she has no clue that her carefully created 'perfect' life is about to unravel before her eyes. She's forced to be lab partners with Alex Fuentes, a gang member from the other side of town, and he is about to threaten everything she's worked so hard for: her flawless reputation, her relationship with her boyfriend, and the secret that her home life is anything but perfect.
Alex is a bad boy and he knows it. So when he makes a bet with his friends to lure Brittany into his life, he thinks nothing of it. But soon Alex realizes Brittany is a real person with real problems, and suddenly the bet he made in arrogance turns into something much more.
In a passionate story about looking beneath the surface, Simone Elkeles breaks through the stereotypes and barriers that threaten to keep Brittany and Alex apart.
---
This novel is a part of a series.
Genre: YA Paranormal Romance, Fantasy
What's It All About?
A hidden truth.
Mortal enemies.
Doomed love.
Marked as special at an early age, Jacinda knows her every move is watched. But she longs for freedom to make her own choices. When she breaks the most sacred tenet among her kind, she nearly pays with her life. Until a beautiful stranger saves her. A stranger who was sent to hunt those like her. For Jacinda is a draki, a descendant of dragons whose greatest defense is her secret ability to shift into human form.
Forced to flee into the mortal world with her family, Jacinda struggles to adapt to her new surroundings. The only bright light is Will. Gorgeous, elusive Will who stirs her inner draki to life. Although she is irresistibly drawn to him, Jacinda knows Will's dark secret: He and his family are hunters. She should avoid him at all costs. But her inner draki is slowly slipping away;if it dies she will be left as a human forever. She'll do anything to prevent that. Even if it means getting closer to her most dangerous enemy.
Mythical powers and breathtaking romance ignite in this story of a girl who defies all expectations and whose love crosses an ancient divide.
---
This novel is a standalone.
Genre: YA Contemporary Romance, Realistic Fiction
What's It All About?
"Anger-management issues."
That's how they classified Savannah Sutton after she stuck a pencil in her ex-boyfriend's hand because he mocked her little brother, Evan, for being disabled. That's why they sent her to Brooks Academy—an alternative high school that's used as a temporary detention center.
The days at Brooks are miserable, but at home, life is far more bleak. Savvy's struggling to take care of her brother since her mom left years ago, and her alcoholic dad can't be bothered. Life with Evan is a constant challenge, but he's also the most important person in the world to Savvy.
Then there's Cameron, a new student at Brooks with issues of his own, a guy from a perfect family that Savvy thought only existed on TV. Cameron seems determined to break through every one of the walls Savvy's built around herself—except if she lets herself trust him, it could make everything she's worked so hard for fall apart in an instant.
And with her aunt seeking custody of her brother and her ex-boyfriend seeking revenge, Savvy's fighting to hold all the pieces together. But she's not sure how much tighter she can be pulled before she breaks completely.
---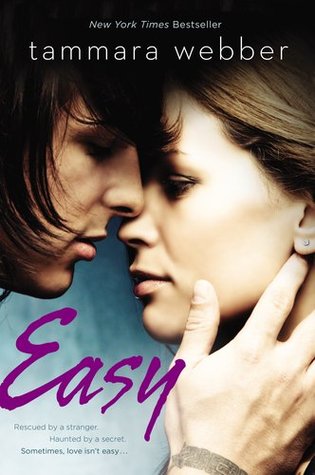 This novel is a part of a series.
Genre: NA Contemporary Romance
What's It All About?
A New York Times and USA Today Bestseller
Rescued by a stranger.
Haunted by a secret.
Sometimes, love isn't easy…
He watched her, but never knew her. Until thanks to a chance encounter, he became her savior…
The attraction between them was undeniable. Yet the past he'd worked so hard to overcome, and the future she'd put so much faith in, threatened to tear them apart.
Only together could they fight the pain and guilt, face the truth – and find the unexpected power of love.
A groundbreaking novel in the New Adult genre, Easy faces one girl's struggle to regain the trust she's lost, find the inner strength to fight back against an attacker, and accept the peace she finds in the arms of a secretive boy.
---
This novel is a part of a series.
Genre: NA Contemporary Romance
What's It All About?
Mason and Logan Kade are two brothers who did their own thing. They were rich and expected to attend her school, Fallen Crest Academy. They chose public school and now Samantha has to live with them. The problem is that she doesn't care at all: about them, about her friends, about her cheating boyfriend, or even about her parent's divorce. But maybe that's a good thing. Maybe change is a good thing.
---
This novel is a part of a series.
Genre: NA Contemporary Romance, Dark, Abuse
What's It All About?
Homeless. Hungry. Desperate.
Doe has no memories of who she is or where she comes from.
A notorious career criminal just released from prison, King is someone you don't want to cross unless you're prepared to pay him back in blood, sweat, pu$$y or a combination of all three.
King's future hangs in the balance. Doe's is written in her past. When they come crashing together, they will have to learn that sometimes in order to hold on, you have to first let go.
Warning: This book contains graphic violence, consensual and nonconsensual sex, drug use, abuse, and other taboo subjects and adult subject matter. Although originally slated to be a standalone, KING is now a two part series.
---
This novel is a part of a series.
Genre: YA Paranormal Romance, Science Fiction
What's It All About?
Reality is only an illusion.
Except for those who can control it…
Worst. Birthday. Ever.
My first boyfriend dumped me—happy birthday, Josie!—my dad is who knows where, I have some weird virus that makes me want to hurl, and now my ex is licking another girl's tonsils. Oh, and I'm officially the same age as my brother was when he died. Yeah, today is about as fun-filled as the swamps of Dagobah. But then weird things start happening…
Like I make something materialize just by thinking about it.
When hottily-hot badass Reid Wentworth shows up on a motorcycle, everything changes. Like, everything. Who I am. My family. What really happened to my brother. Existence. I am Oculi, and I have the ability to change reality with my thoughts. Now Reid, in all his hotness, is charged with guiding and protecting me as I begin learning how to bend reality. And he's the only thing standing between me and the secret organization that wants me dead…
---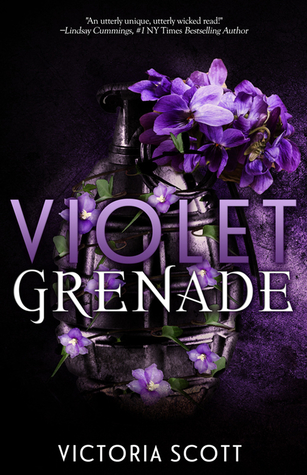 This novel is a standalone.
Genre: YA Contemporary, Thriller
What's It All About?
Her name is Domino Ray.
But the voice inside her head has a different name.
When the mysterious Ms. Karina finds Domino in an alleyway, she offers her a position at her girls' home in secluded West Texas. With no alternatives and an agenda of her own, Domino accepts. It isn't long before she is fighting her way up the ranks to gain the woman's approval…and falling for Cain, the mysterious boy living in the basement.
But the home has horrible secrets. So do the girls living there. So does Cain.
Escaping is harder than Domino expects, though, because Ms. Karina doesn't like to lose inventory. But then, she doesn't know about the danger living inside Domino's mind.
She doesn't know about Wilson.
---
This novel is a part of a series. Also, I've actually already completed this series. I'm including it because I think it's amazing.
Genre: NA Romance, Dystopian, Fantasy
What's It All About?
Amber Tate believes the worst thing she'll suffer in life is dealing with the unrequited love she feels for her brother's best friend, Rylen Fite. She also believes war is something unfortunate that happens places far, far away from her rural Nevada town. She's wrong on both counts.
When an unknown organization meticulously bombs major cities in the United States and across the globe, a trickle-down effect spreads to remaining towns at an alarming speed—everything from food and water sources to technology and communications are compromised. Without leadership, the nation is split between paralysis and panic, but Amber isn't one to hide or watch helplessly. She's determined to put her nursing skills to use, despite the danger, even if it means working alongside the man she can never have.
In this first installment of NY Times bestselling author, Wendy Higgins's debut New Adult series, a frighteningly realistic apocalyptic America is brought to life, entwined with searing romantic tension that will leave you eager for more.
---
Happy Reading, Y'all!